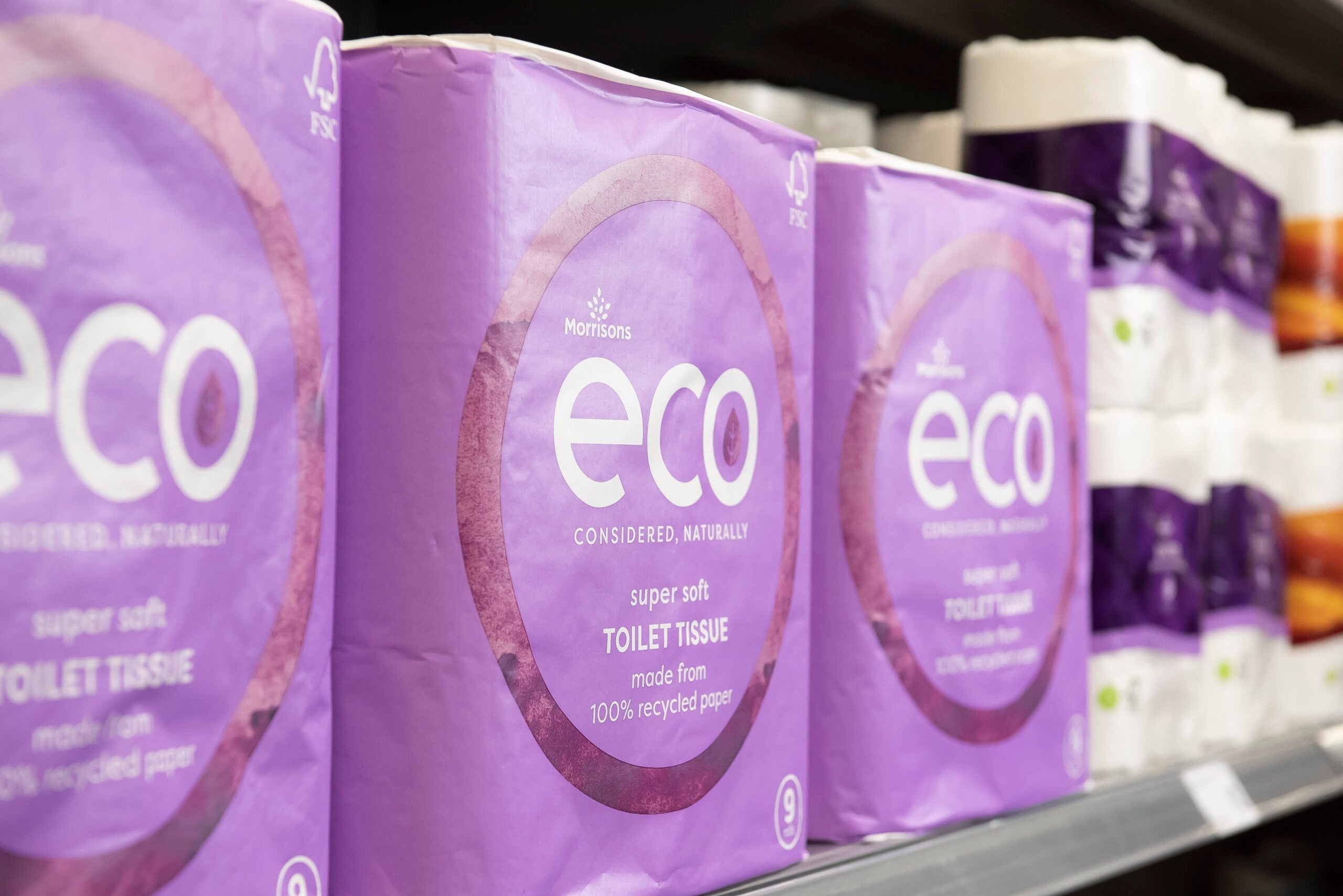 British supermarket chain Morrisons has introduced toilet and kitchen rolls in plastic-free paper packaging.
The move is part of the retailer's plan to reduce its plastic waste and encourage its customers to use recyclable packaging in their homes.
Made from responsibly sourced and Forest Stewardship Council (FSC) certified materials, the paper packaging is fully recyclable and can be collected from kerbside recycling.
Morrisons' jumbo two-pack Eco Kitchen Towels and nine-pack Eco Toilet Rolls are now available in recyclable packaging both in-store and online.
In addition to sustainable packaging, the company has also manufactured toilet paper and kitchen sheets with entirely recycled paper.
Both the rolls and packaging are manufactured using fully renewable energy at local sites in the UK.
Morrisons household buyer Leanne Jarrett said: "Millions of toilet paper and kitchen rolls are bought every day in the UK.
"So if we can remove plastic entirely from these products – and if all customers bought these alternatives – we could save nine tonnes of plastic from being used a year.
"We've priced our new eco products at only a fraction more than our standard ones, so that customers can affordably make the switch."
The introduction of paper wrapping for Morrisons' toilet and kitchen rolls comes after the company committed to removing plastic 'bags for life' from all its stores in the UK.
The retailer is already offering more than 75 lines of loose fruit and vegetables and has also asked customers to bring their own containers to Morrisons Butchers, Seafood and Deli counters where possible.
In November last year, Morrisons purchased a significant stake in a new plastic recycling facility in Fife, Scotland.
The plant will be used to convert chocolate wrappers, crisp packets, food film and other soft plastics into plastic flakes, pellets and boards.