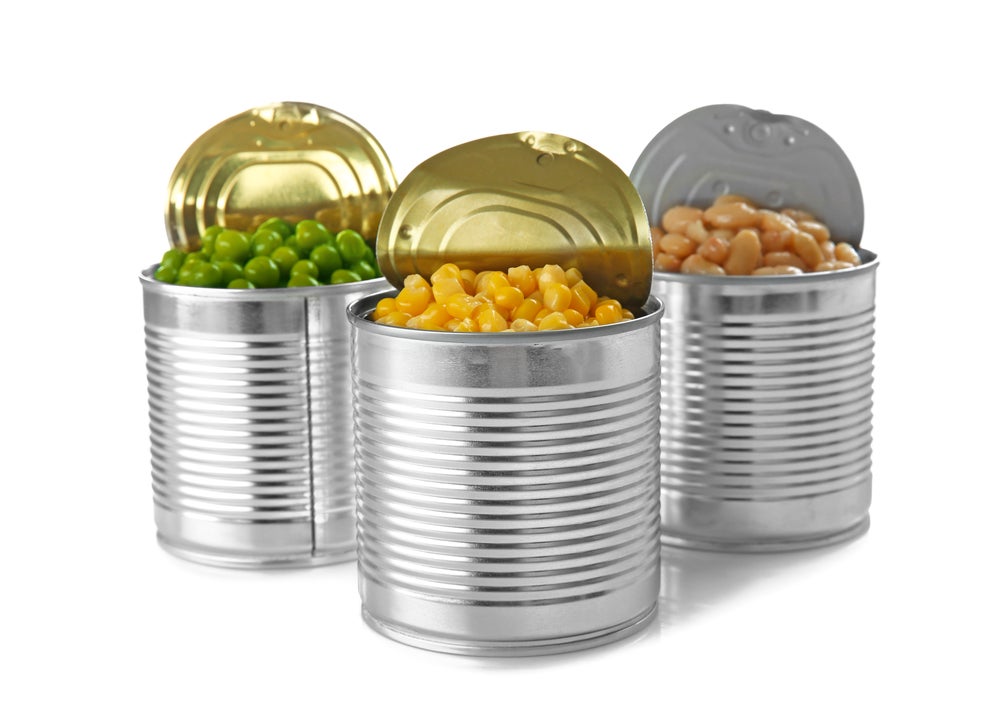 Earlier this month (9 March) at the National Food Conference in London, the Metal Packaging Manufacturers Association (MPMA) highlighted how canned foods can reduce food waste.
During the presentation entitled 'Carbon benefits of food waste prevention within the supply chain', the director and chief executive of the MPMA, Robert Fell, stated that, according to the UN Food and Agriculture Organization, one-third (1.3 billion tonnes) of food produced for human consumption is lost or wasted globally every year.
The MPMA says that due to continued high population growth, which may reach 9.7 billion by 2050, and a projected loss of up to 250 million crop acres by 2050, the issues around food waste have never been more important. Fell explained that food waste is already avoided worldwide through the use of metal packaging and argued that a significant positive impact would be seen if both recycling levels and the canned food uptake increased. Fell also added that an educational drive among all waste management stakeholders and consumers is a major challenge.
"There is a huge opportunity for canned food to make a significant environmental difference in terms of reducing food waste and lowering the losses of the carbon associated with food production, as well as decreasing the emissions connected with food spoiling," said Fell.
"Add in the ability for people to eat more healthily, even within tight budget constraints, and it is clear that everyone – consumers, local authorities, waste management companies, governments, businesses and the environment – will all benefit from increased usage of canned food."
The MPMA says that the canning process locks in products and can keep food fresh for use months or years later. They say that canned foods offer consumers products that are healthier, more affordable and possess a longer shelf life than other packaging formats, in addition to not requiring refrigeration in transport or in storage. The MPMA also noted the recyclable qualities that canned packaging has, stating that metal packaging is infinitely recyclable and has the highest recycling rate in Europe of any packaging format.