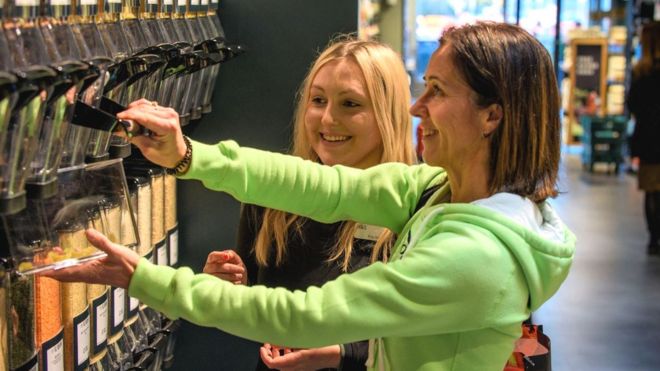 British retail company Marks & Spencer (M&S) is expanding its refill scheme following the success of an initial trial in a Southampton store.
The trial scheme allowed customers to fill their own containers with 44 packaging-free products including coffee, cereals, pasta, and confectionery. According to the company, 25 of these products sold better than their pre-packed counterparts.
The fill-your-own-container scheme will be implemented in a Manchester city-centre M&S store later this month. More stores are predicted to follow.
According to a press release, M&S is just one UK chain exemplify a shift towards sustainability. Other British retailers, including Asda and Tesco, have also recently announced plans to cut down on plastic waste.
Retail e-commerce company Ubermarket CEO and founder Will Broome said: "It's extremely encouraging to see retailers such as M&S taking major steps towards creating a more sustainable future for the food retail sector, and retail across the board.
"Sustainability is no longer just a buzzword; it is quickly becoming a necessity for retailers wanting to prosper and develop into a more environmentally conscious society, as widespread consumer demand and threat of impending legislation suggest that there is no turning back.
"It is my hope that we see more sustainability initiatives such as M&S' fill-your-own container scheme in the coming weeks and months, but I am even more excited to see how retailers begin to implement the incredible solutions offered by technology."