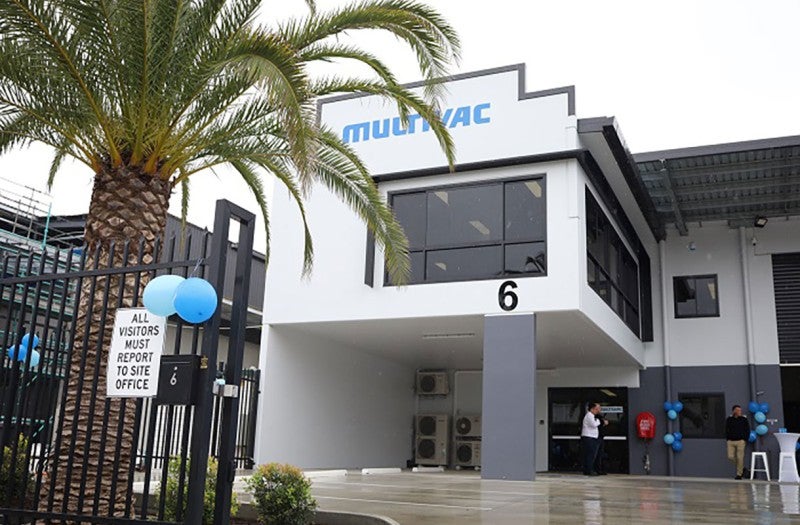 The Australian branch of packaging provider MULTIVAC has expanded its sales and logistics capacity by leasing a complex in Queensland.
The Yatala Building is located near the M1 motorway and is 2km from the company's previous location.
The 1,200m² facility offers three times as much space as the previous complex and features offices and production workspaces equipped with advanced amenities.
Its storage capacity has been expanded from 93 to 520 pallet places, allowing it to stock packaging machines, spare parts and a wide range of films and other packaging materials.
Multivac Australia managing director Andrew Hutchison said: "Here we are in the heartland of Australian cattle farming and beef processing. That means for us a quick route to our most important customers.
"We service a huge area with a total length of around 2,000km. In addition to this, we also serve customers in the Northern Territory, a fairly sparsely populated region of the country.
"But it doesn't matter where our machines are installed and used; all our customers can rely at all times on our professional service and delivery reliability."
Multivac is expanding its sales and logistics capacity in Queensland to meet the growing demand for sustainable packaging machines and materials in the Asia-Pacific region.
The Australian Government aims to make all packs produced and sold in the country reusable, compostable or recyclable by 2025.
Based in Germany, Multivac provides customised packaging solutions for companies in the industrial and consumer goods sectors.
In February this year, the company announced a €6.8m ($7.72m) investment to develop an advanced building complex in India for sales and production.
The facility site is located in Ghiloth, Rajasthan, and features around 10,000m² of usable space.
Its production space will cover around 5,000m² and feature traysealers and thermoforming packaging equipment for producing dies and format sets.