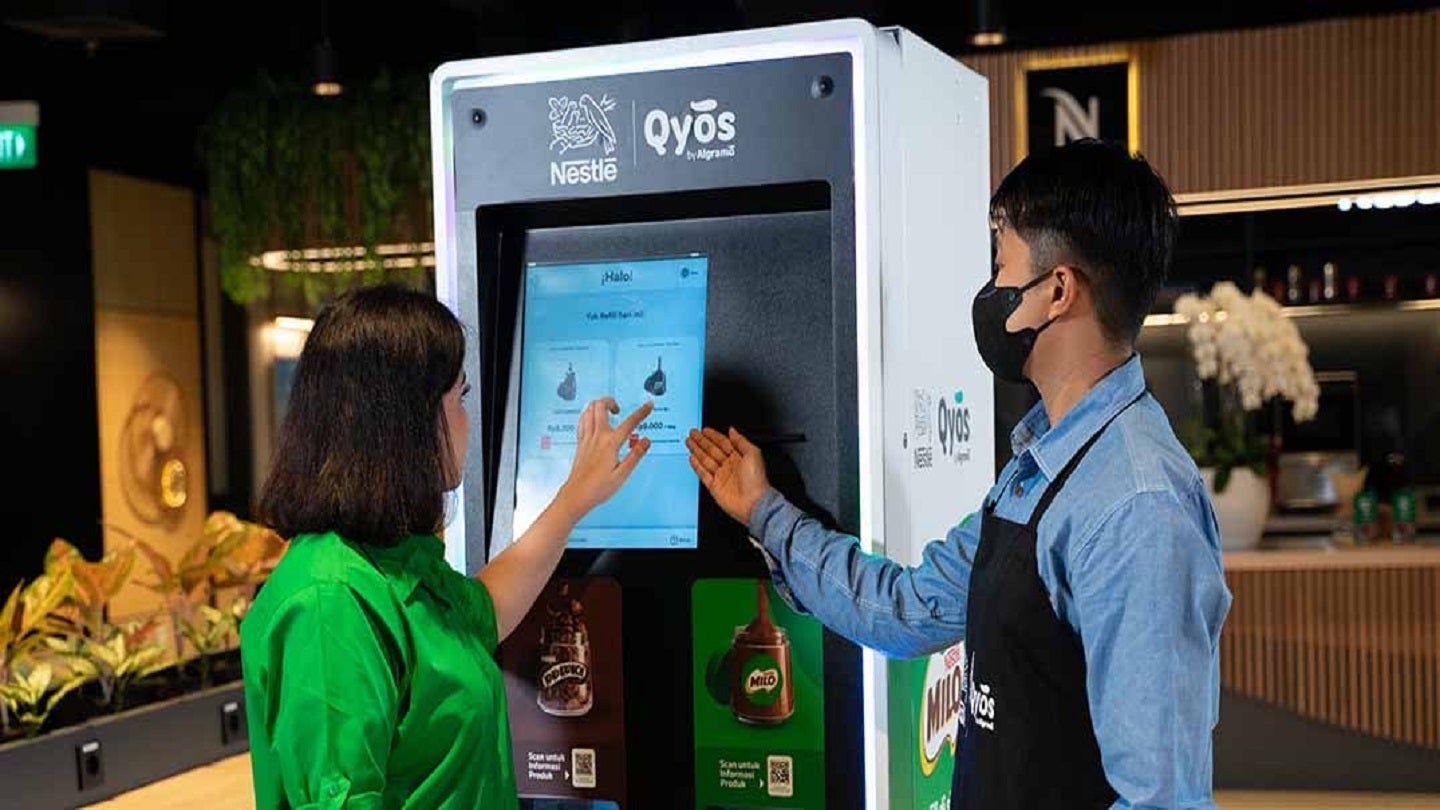 Swiss food and drink company Nestlé is testing refillable vending machines in Indonesia for its Milo and Koko Krunch products.
The pilot was launched in partnership with Qyos by Algramo, an Indonesian start-up that aims to provide households with alternatives to single-use plastic.
It is in line with the company's wider efforts to find solutions to replace disposable packaging.
The vending machines have jointly been developed by Nestlé's packaging experts in Singapore and Switzerland, its teams in Indonesia and Qyos by Algramo.
They have been installed at two local retailers in Indonesia to date.
According to Nestlé, the refillable systems are designed to function in Indonesia's hot and humid climatic conditions while preserving the safety and freshness of products.
During the four-to-six-month trial, consumers can either carry their own containers or purchase containers offered by the locations.
They can also view product information such as ingredients, nutritional values and shelf life by scanning a QR code.
Nestlé R&D packaging head Gaelle de Mestral says: "We are actively exploring innovative, alternative delivery systems such as bulk, reuse and refill options across several product categories.
"By undertaking this second pilot for Milo and Koko Krunch, we'll be able to gain new insights that can be applied to our products, as well further assess the refillable system's effectiveness in preventing packaging waste along the supply chain."
The trial comes after Nestlé piloted reusable and refillable containers for Milo, Dancow and Koko Krunch in South Jakarta in 2021.
The company has trialled more than 20 reuse and refill systems in 12 countries to date.
Earlier this month, Nestlé partnered with supermarket chain Coles to pilot paper packaging for its KitKat chocolate bar in Australia.
More than a quarter of a million KitKat bars will be sold in the new paper packaging during the trial.