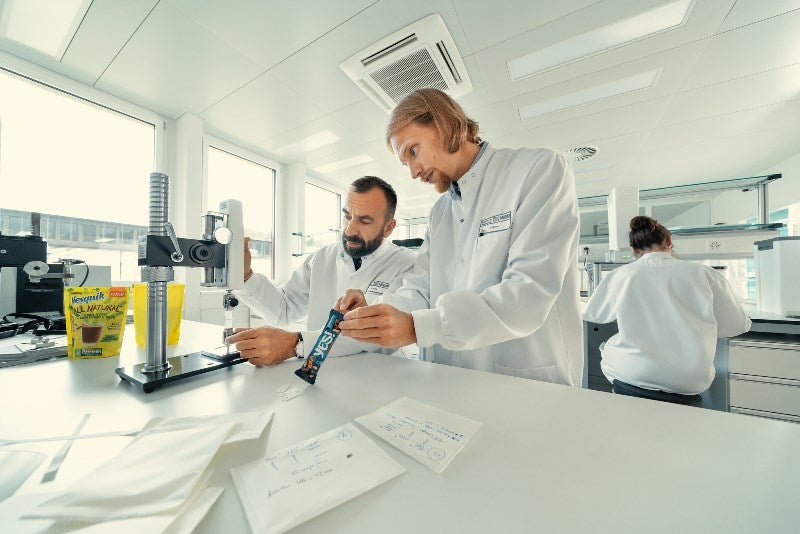 Nestlé has strengthened its commitment towards sustainable packaging by opening its new Institute of Packaging Sciences in Lausanne, Switzerland.
The company will use the new facility to develop 'functional, safe and environmentally friendly packaging solutions' while addressing the plastic packaging waste challenge globally.
It is part of the company's Switzerland-based fundamental research entity Nestlé Research.
Nestlé CEO Mark Schneider said: "Our vision is a world in which none of our packaging ends up in landfill or as litter. To achieve this we introduce reusable packaging solutions and pioneer environmentally friendly packaging materials.
"Furthermore, we support the development of local recycling infrastructure and deposit schemes to help shape a waste-free world.
"The Nestlé Institute of Packaging Sciences enables us to create a strong pipeline of sustainable packaging solutions for Nestlé products across businesses and markets."
The institute will concentrate research on refillable or reusable packaging and packaging materials that are simplified and can be recycled.
It will also focus on barrier papers and bio-based, compostable and biodegradable materials.
The company's CTO Stefan Palzer said: "Nestlé experts are co-developing and testing new environmentally friendly packaging materials and systems together with our development centres, suppliers, research institutions and start-ups.
"Located at our Nestlé Research facilities in Lausanne, Switzerland, the Institute also leverages our existing research capabilities in food safety, analytics and food science."
In July, Nestlé introduced a Valvert bottle that was created using 100% food-grade recycled polyethene terephthalate (rPET).
The company also redesigned its YES! snack bar packaging with a new recyclable paper wrapper during the same month.