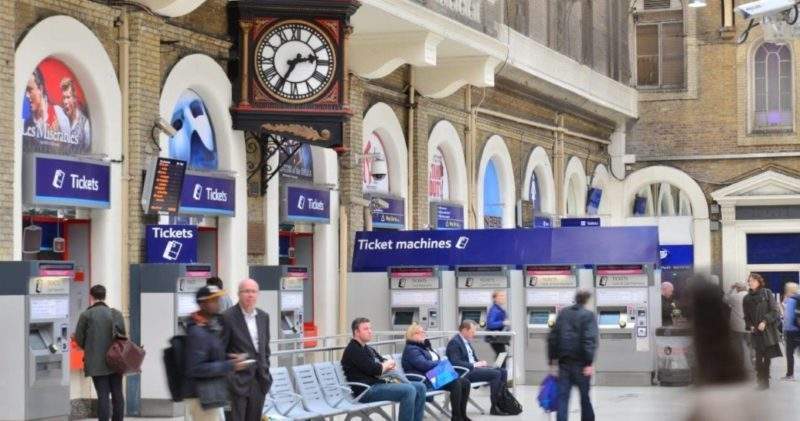 British infrastructure company Network Rail has announced it will install free drinking water fountains in one of London's largest stations, Charing Cross.
The initiative will be an opportunity for Network Rail to test out the effectiveness of providing travellers with free water dispensers, which, if successful, will be extended to all its managed stations by the end of the year. Fountains will be installed 'where it is practical and feasible to do so'.
With this move, Network Rail has joined a large string of enterprises that recently got involved in the war against plastic, and it is hoping to help reduce the amount of plastic litter in the capital and, successively, in the country.
According to the company's website, the scheme will kick off in Charing Cross by the end of March 2018 and will provide free drinking water on the go for millions of travellers who use the station every day.
If proved effective, Network Rail will extend it to London's other main stations as well as Birmingham New Street, Manchester Piccadilly, Glasgow Central and several others.
David Biggs, Network Rail's managing director of property, said: "By introducing free water fountains at our managed stations we can make a simple change that not only helps quench the thirst of station users, but also has a positive impact on our sustainability ambitions by reducing single-use plastics."
He continued: "We're looking forward to the introduction of these water fountains and the benefits they will bring the public and the environment."
The company's website claims that the project was inspired by the action of some retailers who have committed to reducing plastics.
Earlier last month, the Mayor of London, Sadiq Khan, announced a sustainability strategy to help reduce plastic waste in the British capital. Part of the plan is the installation of 20 free drinking fountains in key areas across the city, aimed at encouraging people to ditch single-use plastic bottles.