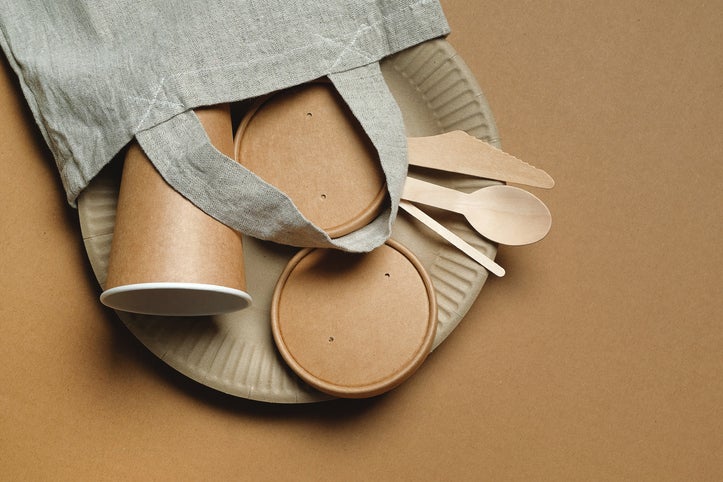 The new pilot scheme 'Borrow' sees participating local businesses in Bradford lend customers reusable takeaway food and beverage packaging for a returnable deposit of 0.50p – £1. Customers receive an immediate discount on the food and drink they buy through the scheme.
On their return, the cups and boxes are commercially cleaned and ready to be re-used. Customers are rewarded with their deposit back and exclusive rewards, including discounts on food and monthly prize draws.
Borrow was trialled for the first time at an open Iftar held at Bradford Cathedral in March. The event reportedly resulted in less waste than previous events. No single-use plastics were used at the event and unused food was encouraged to be taken home by guests or redistributed to local organisations supporting refugees.
Bradford business leader and Retail Sector Council (RSC) member Victoria Robertshaw, who has been instrumental in launching Green Street's new plan of action, commented: "Our goal is to find innovative ways to accelerate the adoption of reusable packaging in the food and beverage industry. I'm pleased to see this taking shape in my hometown by making it easy for businesses to be able to provide alternatives for their customers.
"We hope these small steps of change can be adopted by more businesses across the country to inspire greater change and help the planet because that is ultimately the most important thing."
Earlier this month, The UK's funding agency for science and research, UK Research and Innovation (UKRI), revealed that 17 projects are being funded by its Smart Sustainable Plastic Packaging (SSPP) challenge to improve the use and management of plastic packaging.