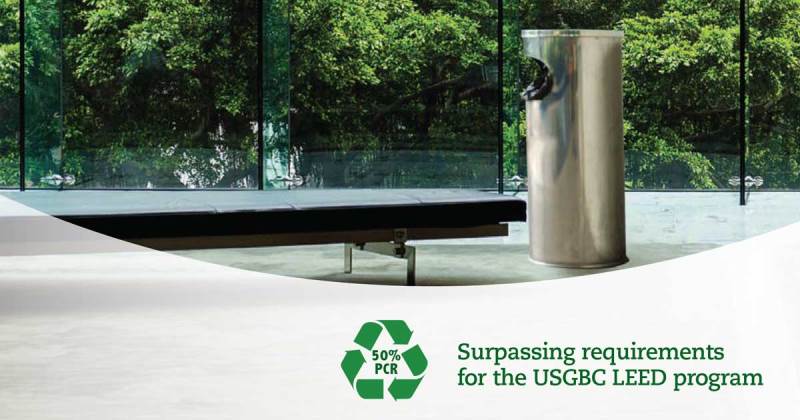 Novolex brand Heritage Bag has launched a new range of trash can liners with 50% post-consumer recycled (PCR) resin.
Eco Blend Max can liners use right-sizing dimensions that fit most common cans.
Correctly fitted liners use less material and have a lower environmental impact, which reduces costs.
Heritage Bag Sales senior vice-president Tony Scibilia said: "Eco Blend Max can liners are designed with convenience, efficiency and the environment in mind.
"They give our customers another exceptional choice – an environmentally responsible alternative that offers tremendous quality, strength and convenience."
Eco Blend Max can liners have received certification from third-party environmental and sustainability certification company SCS Global Services Recycled Content.
The new can liners meet the requirements of the US Green Building Council's LEED programme.
The product meets the US Environmental Protection Agency's Comprehensive Procurement Guidelines (CPG), which certifies Eco Blend Max's use in environmentally designed buildings and federal government facilities.
Novolex Sustainability director Eric Gonring said: "Our goal for innovation in can liners is to manage waste, not create it. Eco Blend Max can liners are engineered to reduce the waste destined for our landfills.
"That is why we strive to use recycled content in our can liners to replace virgin plastic with material recovered from our waste stream."
In its first report on sustainability accomplishments and other programmes, the packaging company reported that 48% of the total fibre volume used in its operations in 2018 was PCR content.
In September, Novolex launched new line of clamshell containers called EcoCraft Fresh & Crispy designed to maintain fried foods warm and crunchy.