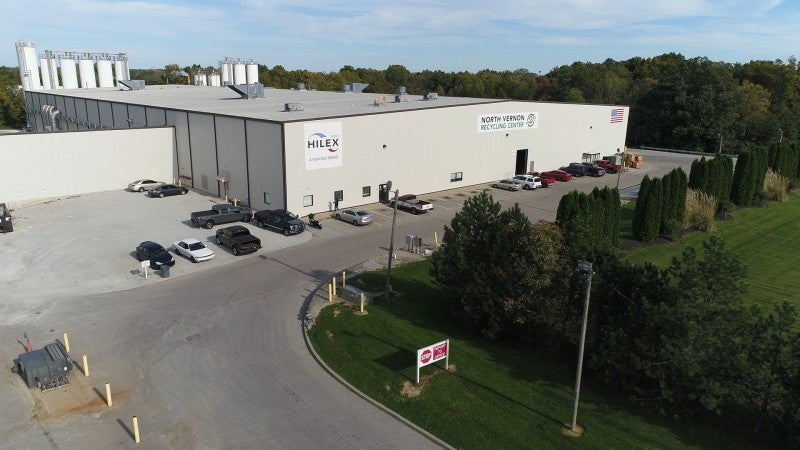 US-based packaging company Novolex has announced plans to invest $10m in its advanced recycling plant in North Vernon, Indiana.
The investment is intended to expand the facility's capacity to recycle plastic bags and other polyethylene films.
Novolex will add mechanical recycling equipment to increase the plant's production capacity, allowing it to produce up to 28 million pounds of recycled content each year.
This recycled content will then be used to manufacture new products made with post-consumer or post-industrial recycled content.
The project will be implemented in phases, with expanded operations scheduled to begin in the fourth quarter of this year.
Novolex said that the expanded operation will reach full capacity by the end of next year and is expected to create 14 jobs.
The new equipment will be capable of identifying and sorting a range of materials, including plastic bags, pallet wrap and agricultural film.
Once fully operational, the plant will use up to 40 million pounds of polyethylene waste diverted from landfills each year.
Novolex chairman and CEO Stan Bikulege said: "Our added recycling capacity in Indiana reflects the Novolex commitment to support the circular economy.
"The technology will reduce waste and provide much-needed recycled content that we will be able to use in our products.
"The expansion will create jobs for the community and enable us to develop innovative packaging solutions for our customers — a win for everyone."
Novolex currently operates a network of 57 manufacturing facilities in North America and Europe.
The company's Indiana recycling plant is one of two advanced film recycling facilities that it currently operates.
Last month, Novolex introduced tamper-evident paper bags designed for takeout orders and home deliveries.
The Load & Fold and Load & Seal shopping bags aim to provide more secure transport and deliveries for restaurants and retailers.