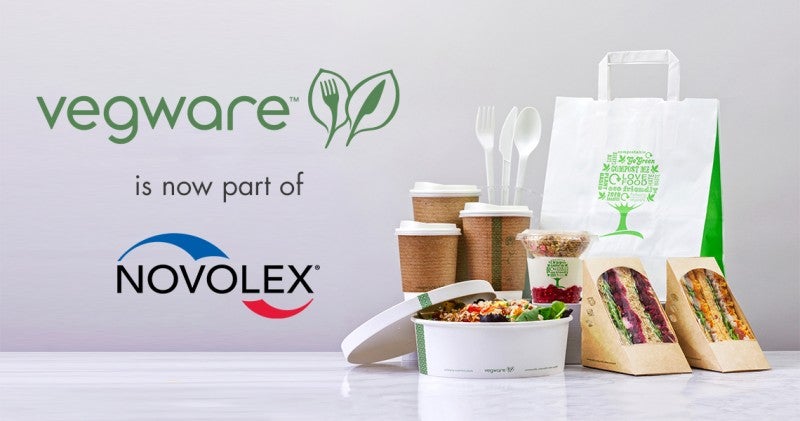 US-based packaging manufacturer Novolex has acquired European foodservice packaging provider Vegware in an effort to grow and widen its global compostable product footprint.
Based in Edinburgh, UK, Vegware uses renewable, plant-based materials to produce compostable cups, cutlery, tableware and takeaway packaging.
The company has operations in the UK, US and European Union and its products are sold in more than 70 countries.
The financial terms of the transaction have not been disclosed.
Novolex chairman and CEO Stan Bikulege said: "Vegware is an excellent company and its addition to Novolex is an exciting step to growing our global compostable products footprint.
"We are pleased to welcome the Vegware team to the Novolex family and maintain our momentum of supporting brands that meet society's expectations for sustainable products."
Vegware managing director Joe Frankel said: "Vegware has been committed to quality, performance and design for more than 15 years.
"Joining Novolex, with its exceptional resources and large footprint, will allow Vegware to expand [its] distribution of quality compostable products and waste management initiatives to our customers across the globe."
Following the deal, Vegware will continue to trade products under its own label while operating as part of Novolex's Eco-Products brand portfolio.
Vegware will gain further access to the North American market and its products are expected to provide greater access to the Eco-Products product line in Europe.
Novolex Eco-Products business president Ian Jacobson said: "Eco-Products has respected the Vegware brand, products and people for many years.
"Joining forces with the innovative Vegware team is an exciting next step in our journey."
A portfolio company of The Carlyle Group, Novolex operates more than 57 manufacturing facilities in North America and Europe, employing more than 10,000 people.
Last month, the company completed its previously announced acquisition of paper bag manufacturer Flexo Converters USA for an undisclosed amount.