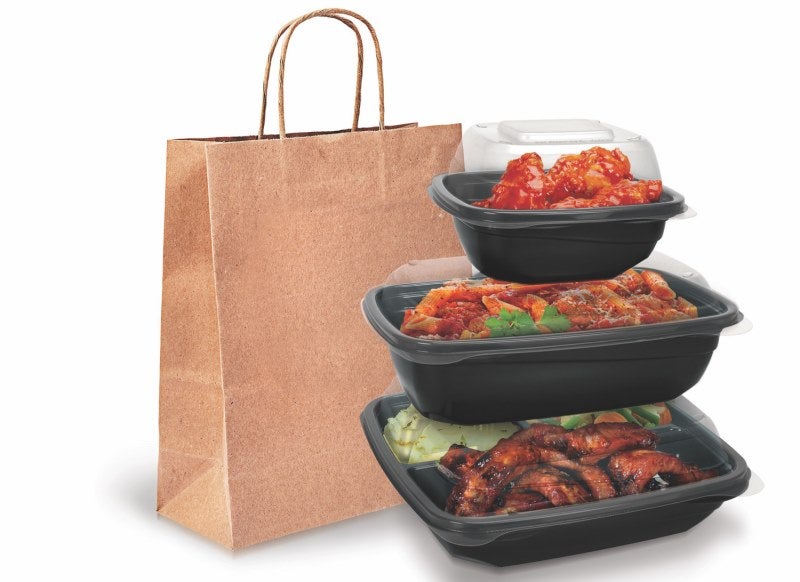 Packaging manufacturer Novolex company's Waddington North America (WNA) brand has expanded its portfolio with the launch of a new hot food container line.
The Blaze brand containers are available in a range of sizes and styles with hinged or two-piece options, making them suitable for takeout and deliveries.
Customers can enjoy an uncluttered dining experience with the easy tear-away hinge and use the two-piece option as a lid for various base sizes, including one, two and three-compartments.
Novolex's new containers feature vent holes on the sides to allow steam to escape and maintain the quality of food for longer.
According to the company, the lids are tight and secure, leak-resistant, microwave-safe and can be recycled at any appropriate facility.
WNA marketing vice-president Jennifer Heller said: "We have engineered Blaze hot food containers to ensure customers enjoy their meals at home as much as they do at a restaurant. This is an ideal solution for restaurants and caterers alike.
"With Americans seeking more carryout choices, ranging from appetizers to entrees, Blaze offers an innovative way to get meals to customers exactly the way they want them."
Companies can customise the lids with a logo or brand name to increase brand awareness.
The packaging firm is also offering Contours Blaze catering trays in three sizes with the company's EZ-Release tab system.
Last month, Novolex introduced a new line of clamshell containers EcoCraft Fresh & Crispy that keep fried foods warm and crunchy.
In a separate development, Novolex has acquired US-based speciality paper food packaging products provider Zenith Specialty Bag.
The addition of Zenith provides Novolex with an access to 61 manufacturing sites and more than 10,000 team members across the world.