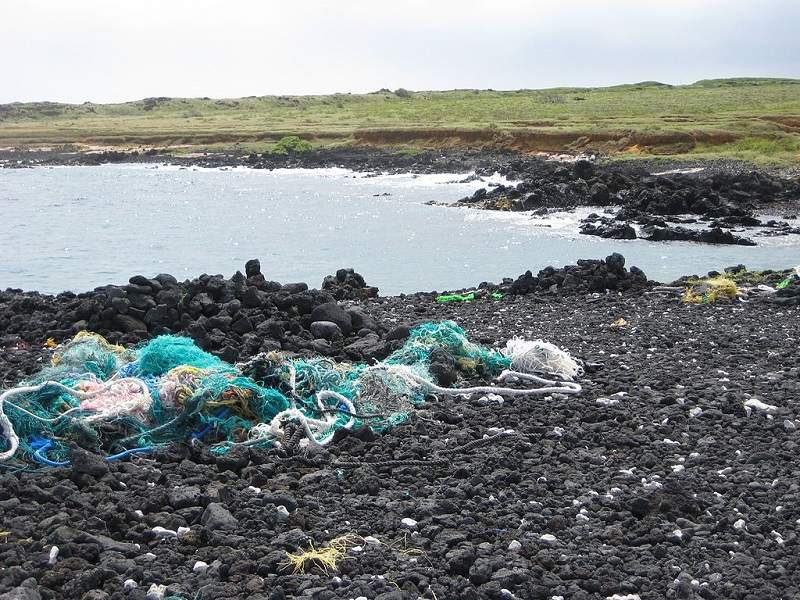 Campaigners claim that the global amount of plastic pollution in the oceans is a violation of international law and are urging for a global treaty to address the issue.
Although agreements prohibiting littering the sea with plastics already exist, the new call to action was part of a report presented at a conference at the Royal Geographical Society on Tuesday.
The event was organised by campaign group Artists Project Earth, whose aim was to propose an Ocean Plastic Legal Initiative.
This proposal aims to urge governments that are committed to safeguarding the ocean to legally pressure those that are not into adopting sustainable measures.
The paper, which was written by environmental journalist Oliver Tickell, follows up a recent study by Irish scientists, who found microplastics in 75% of deep-sea fish analysed in the Atlantic Ocean.
In his report, Tickell says that only nation states have the power to pursue legal action against the world's major polluters like China, India and Indonesia.
He then goes on to encourage green campaigners and governments to support small island nations, which are the biggest victims of plastic pollution.
He wrote: "While the law is (reasonably) simple, its enforcement is not. Only countries have the necessary standing to raise disputes under international law, however many of those are suffering the worst impacts of Marine Plastic Pollution (MPP), while contributing little MPP of their own, are small island states that will be fearful of confronting the generally larger, more powerful countries responsible for the problem.
"They also have good reason to fear the costs implications which may be considerable for small, developing nations, even if they are ultimately successful."
The need for more regulation to be imposed on polluters, Tickell claims, is even more urgent considering that regulations on plastic litter are already in force through the United Nations Convention on the Law of the Sea (UNCLOS) and several other agreements.
The former journalist wrote: "Amid all the hand-wringing over ocean plastic, the fact that it's actually illegal has scarcely been mentioned.
"Sadly, very few states are in compliance with those obligations they have committed to."
The paper also urges the International Court of Justice to join in the debate and to come up with a fine for those responsible for the global ocean plastic tide.