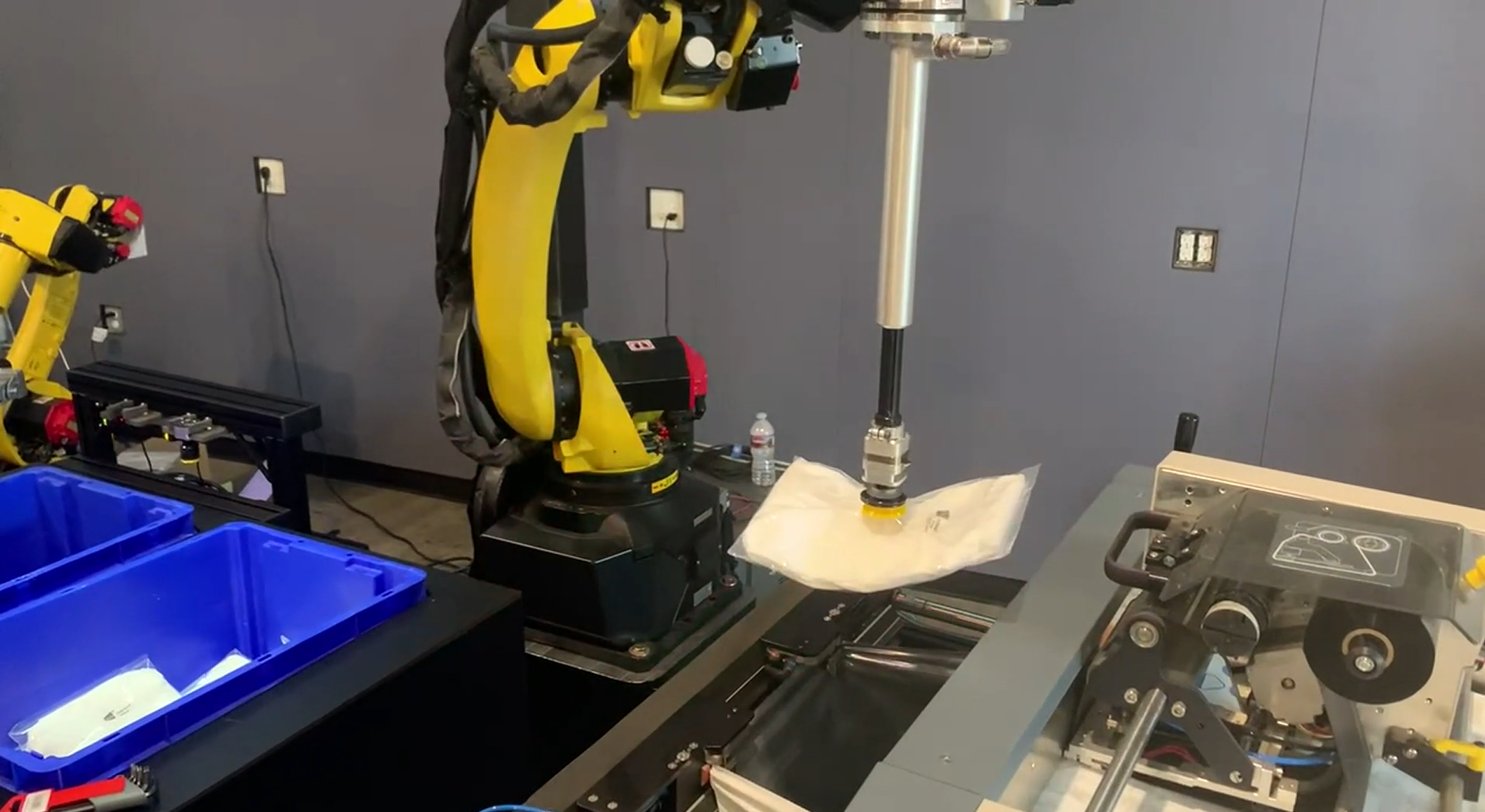 Osaro is set to demonstrate its pick-and-place robotics, which will work in tandem with packaging company Sealed Air's high-speed automated bagging machine Autobag.
The partnership will come to fruition at the Promat 2023 trade show, held in Chicago, US, on 20-23 March.
Osaro states that its robotic systems offer object recognition and manipulation that augment bagging productivity and deliver automation in a wide variety of logistics applications. Operating with minimal human oversight, the company adds that the system is capable of packing and shipping a wide range of SKUs.
Osaro CEO Derik Pridmore tells Packaging Gateway exclusively that "While today's warehouses are already humming with automation, the latest generation of smart robots powered by machine learning can now handle each picking task across the warehouse floor. One of those is robotic bagging. These smart robots are taking on roles in other areas of fulfillment processing too – from depalletization, kitting, and sorting to picking with AMR/ASRS systems." 
Sealed Air's Americas Equipment & Automation executive director of marketing Scott Keefauver comments: "Automation is key to helping our customers be successful. It helps them meet demand, increase operational efficiency, and accelerate innovation and transformation within their industries. Our work with companies like Osaro is a great example of two companies using their combined capabilities to showcase that for the industries we serve."
Osaro's autonomous piece-picking robot integrates with existing logistics. The robotic bagging system is now available as a 'drop-in' upgrade to either existing or new fulfilment operations.
A recent GlobalData report on robotics in packaging as reported on by Packaging Gateway finds that "robotics is an increasingly important technology in the packaging industry because robots can automate otherwise unautomatable areas of the packaging business."