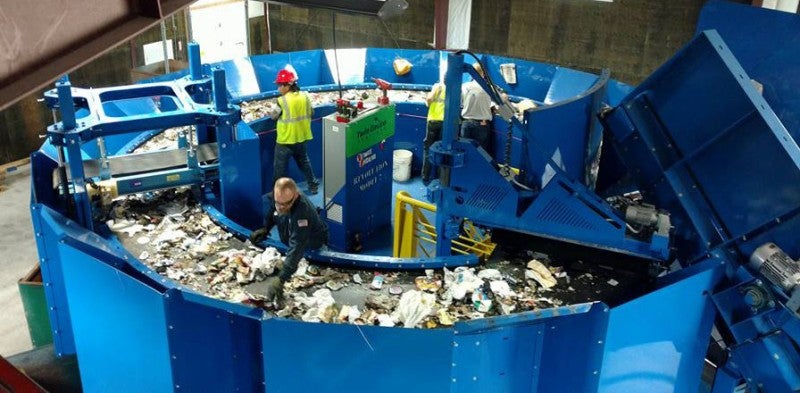 PepsiCo Beverages North America (PBNA), a subsidiary of US-based food and beverage company PepsiCo, is investing $35m in the Closed Loop Local Recycling Fund.
The Closed Loop Local Recycling Fund is a circular economy initiative that aims to fund and develop small-scale, modular materials recovery facilities (MRFs).
The scheme is intended to increase recycling in communities with no or limited access to recycling, reduce waste and unlock new supplies of recycled plastic.
It is managed by Closed Loop Partners, a New York-based investment firm.
Proceeds from the PBNA investment will be used to develop MRFs in communities across the US to close the gap in recycling access.
This is intended to increase recycling in communities that have limited access to recycling and reduce waste, as well as helping PepsiCo meet its PepsiCo Positive (pep+) sustainable packaging goals.
PBNA chief sustainability officer and senior vice-president Jason Blake said: "As companies – including PepsiCo – set ambitious goals to use more recycled content in their packaging, there is more need than ever for partnerships and investments to increase recycling in the US.
"We need to develop the infrastructure that makes recycling available to more Americans so we can recover the high-quality material that can be used in our packaging.
"Through pep+, our end-to-end strategic transformation, sustainability is at the heart of everything we do.
"As the exclusive investor in the Closed Loop Local Recycling Fund, we are actively driving the changes needed to transform the US recycling system and move towards a circular economy."
The investment is part of PepsiCo's wider efforts to create waste-free packaging and increase recycling rates in the US.
The beverage company has committed to halving its use of virgin plastic from non-renewable sources across its portfolios by 2030.
Last month, PBNA invested $15m in Closed Loop Partners' Leadership Fund.