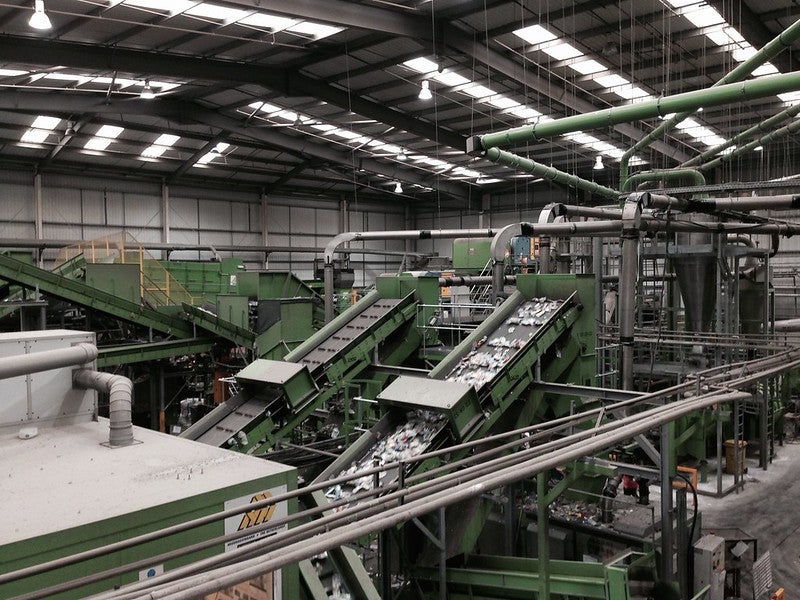 PepsiCo Beverages North America, a subsidiary of US-based food and beverage company PepsiCo, has invested $15m in Closed Loop Partners' Leadership Fund.
Closed Loop Partners' Leadership Fund is a private equity fund that acquires and develops companies in the packaging sector.
The company aims to improve recycling infrastructure and circular supply chains in the US to increase recycling rates and offer easy access to recovered packaging materials.
The acquisition is in line with PepsiCo's goal to reduce the amount of virgin plastic from non-renewable sources used across its food and beverage portfolio by 50% by 2030.
PepsiCo expects to convert all its Pepsi-branded products to fully recycled polyethylene terephthalate (rPET) bottles by 2030.
PepsiCo Beverages North America chief sustainability officer and senior vice-president Jason Blake said: "The recycling landscape in America continues to be challenging, and as companies – including PepsiCo – set ambitious goals to use more recycled content in their packaging, there is more need than ever for partnerships and action to increase access to recycled material.
"Through PepsiCo Positive, our end-to-end strategic transformation agenda, sustainability is at the heart of everything we do.
"We are honoured to expand our partnership with Closed Loop Partners through this investment to advocate for and advance the necessary work that is being done to transform the recycling system."
PepsiCo's collaboration with Closed Loop Partners began in 2014, when it became one of the founding members of the Closed Loop Fund.
The company has also invested in Closed Loop Partners' Beverage Fund through American Beverage's Every Bottle Back Initiative.
Earlier this week, Closed Loop Partners' venture capital group, Closed Loop Ventures, secured more than $50m in its second funding round.
The company will use the funding to expand circular economy solutions across plastics, packaging and supply chain technology among other sectors.