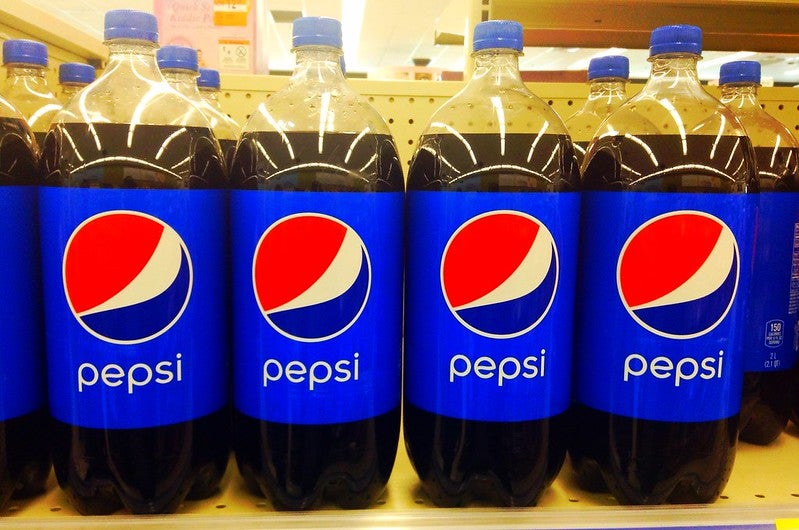 US-based food and beverage company PepsiCo has announced goals to make its packaging more sustainable across its food and beverage portfolio.
The targets are part of the company's strategic end-to-end transformation initiative, pep Positive (pep+).
As part of this, PepsiCo will make its plastic packaging 50% from recycled materials and halve its use of 'virgin' plastic, which is not made from recycled goods, by 2030.
By next year, the company will move key Pepsi-branded products in 11 European markets to fully recycled polyethylene terephthalate (rPET) bottles.
PepsiCo expects to lower its greenhouse gas emissions for each bottle by around 30% with this move.
The company also aims to shift to fully rPET bottles for all Pepsi-branded products in the US by 2030.
From next year, Pepsi Zero Sugar will be sold in fully rPET bottles.
In addition, PepsiCo is introducing a fully compostable bag made from plant-based materials.
The bag will be first used on Frito-Lay's plant-based Off the Eaten Path brand, which will be made available at Whole Foods stores in the US from this month.
PepsiCo chairman and CEO Ramon Laguarta said: "pep+ is the future of our company – a fundamental transformation of what we do and how we do it to create growth and shared value with sustainability and human capital at the centre.
"It reflects a new business reality, where consumers are becoming more interested in the future of the planet and society."
PepsiCo chief sustainability officer Jim Andrew said: "pep+ directly links the future of our business with the future of our planet, for the benefit of both.
"[It] is our roadmap to creating the food and drinks people love in a way that helps build the sustainable future we all must have."
In June, PepsiCo and Britvic began selling their 7UP lemon and lime-flavoured soft drink in a clear PET bottle, with the aim of using fully rPET bottles by next month.