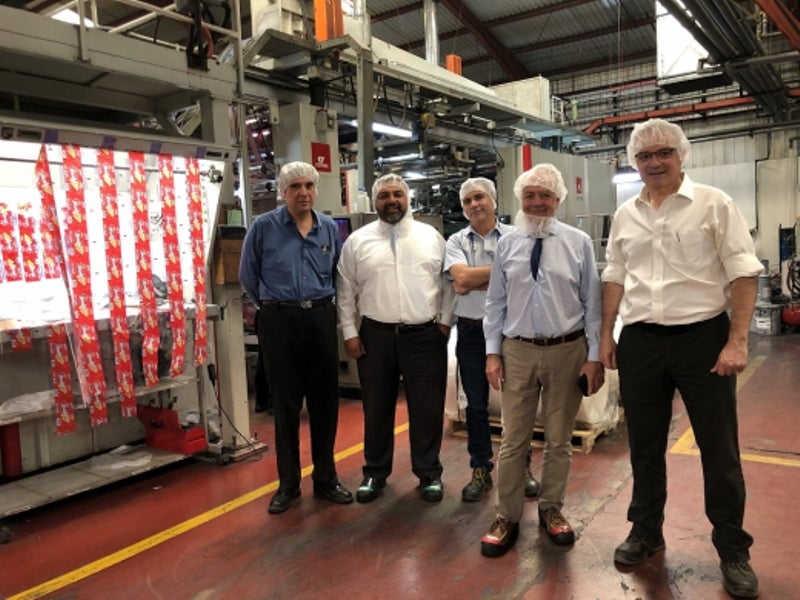 Guatemalan flexible food packaging supplier Polytec has enhanced its operations with the acquisition of flexographic press from Comexi .
The Comexi F2 ML machine was selected by Polytec to address converter challenges in the flexible packaging market.
It is designed to print at a speed of 500m/min.
As a global supplier, Comexi offers solutions for the flexible packaging printing and converting sector.
Comexi F2 ML was installed at the Guatemalan plant several months ago and has already started operations.
Polytec Guatemalan plant manager Óscar Escobar has said that the company was able to verify the machine's performance in terms of quality and consistency during printing over the months.
The flexographic press features a new positioning system of doctor blades fitted with low friction pistons.
It is also equipped with carbon fibre air mandrels featuring hydraulic intermediate sleeves.
The complete heating and drying system of the press includes a 5m tunnel and two independent systems with automatic air recirculation.
Comexi F2 ML can also be fitted with fully automatic pressure adjustment and registration system and an advanced control system.
Earlier this month, polyethylene foils and bags provider Makoter acquired Comexi S1 DS slitter with laser technology to create and introduce new products.
Brazilian company Empresa Paulista de Embalagens (Epema) also acquired Comexi F3 flexographic press.