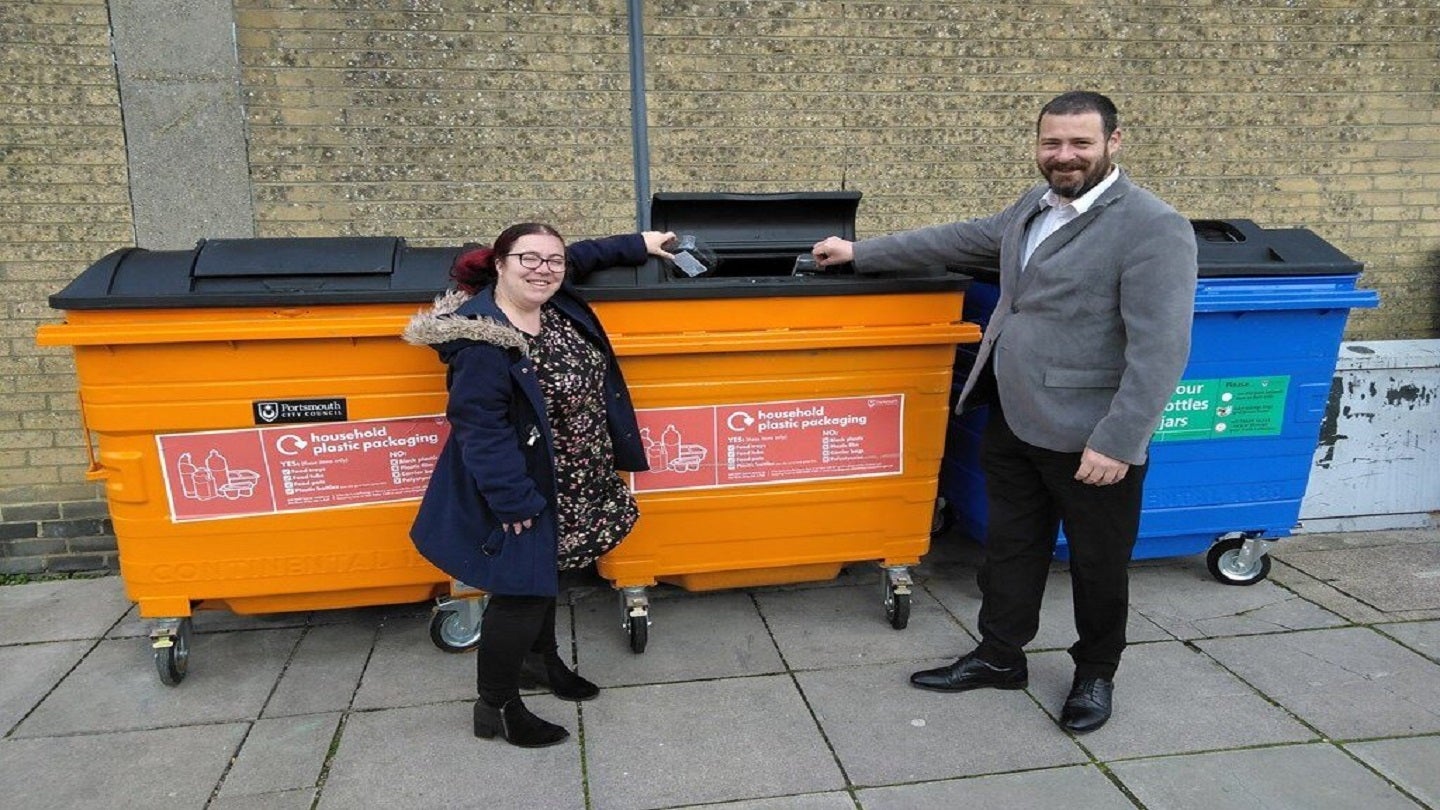 Portsmouth City Council in Portsmouth, UK, has partnered with Biffa Commercial to launch a plastic recycling initiative across the city.
The partners will install mixed plastics banks at five sites across Portsmouth on 27 March.
Items such as plastic pots, tubs and trays will be collected from these banks and taken to one of Biffa's UK facilities, where they are sorted, washed, shredded and pelletised.
Including the new banks, the city now has a total of 16 mixed plastic recycling sites.
In September last year, Portsmouth City Council installed 20 mixed plastic bins across Portsmouth, which have enabled more than 12t of plastics to be recycled to date.
Portsmouth City Council Climate Change and Environment cabinet member Cllr Kimberly Barrett said: "It is fantastic to see how much residents have been using these plastic recycling banks since the first ones were installed in September last year.
"We monitor these recycling banks regularly to see how much people are using them.
"Not only are we installing more banks and sites, we've also increased collections to twice a week at some of these sites."
Cllr Barrett said that only plastic bottles should be placed in home recycling bins, while plastic pots, tubs and trays should be taken to the mixed plastic recycling banks.
Portsmouth has more than 100 recycling points across the city, which accept items such as glass, cartons, clothes and others that cannot be collected from home.
The council is working with Hampshire County Council and Southampton City Council to develop a new recycling site, which is intended to enable more doorstep recycling.
Portsmouth City Council recently installed two glass recycling facilities in Fratton to meet growing demand from residents.
One of the glass 'bring banks' is located near the Tesco store, while the other is at Sunnyside Medical Centre near the Pompey Centre on Fratton Way.