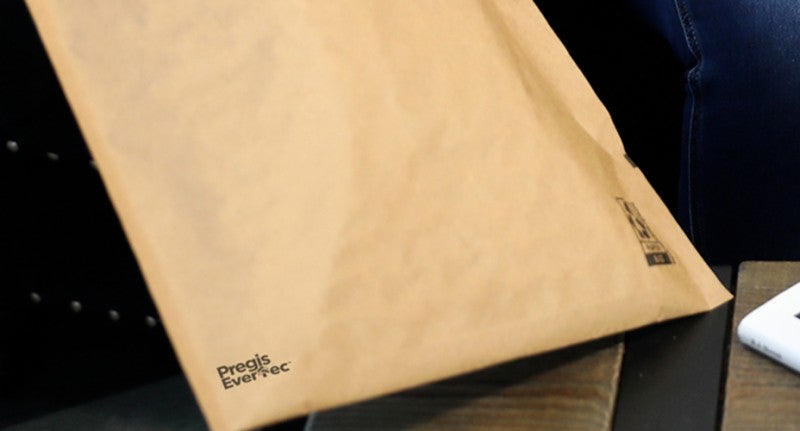 US-based packaging company Pregis has partnered with German chemical and consumer goods company Henkel to develop sustainable protective packaging solutions for commercial launch.
The collaboration will focus on advancing technologies to help meet future packaging requirements while being recyclable and contributing to a circular economy.
The partnership will help both companies, as well as their value chain partners and customers, meet their individual sustainability commitments.
As part of the collaboration, Pregis and Henkel recently redesigned Pregis' EverTec paper cushioned mailer.
The mailer is manufactured using Henkel Adhesive Technologies' EPIX technology to address the increase in demand for e-commerce packaging.
The technology is designed to make paper products more functional and optimise their performance while keeping them sustainable and recyclable.
Henkel global head packaging solutions Tilo Quink said: "Seeing the rise in demand for e-commerce shipments, Henkel embarked on the development of a technology that would offer advanced functional and sustainable properties for paper.
"With a focus on recovery and reuse of cellulose-based protective packaging, our EPIX technology has become a critical component of the Pregis EverTec mailer."
Both Pregis and Henkel have signed the Climate Pledge, a commitment to achieving net-zero annual carbon emissions by 2040.
The companies remain committed to delivering packaging that meets the requirements for circularity and helps to fight waste pollution.
Pregis chief innovation officer Tom Wetsch said: "Because we work with brand owners and retailers every day, we know that they are looking for improved sustainable alternatives to ship their products through the parcel network direct to consumers.
"Listening closely to their needs, Pregis and Henkel have teamed up to bring advanced packaging technologies to the market in a way that no one else can."
Last month, Henkel Adhesive Technologies partnered with fresh fibre paperboards producer Metsä Board to develop more sustainable packaging solutions.