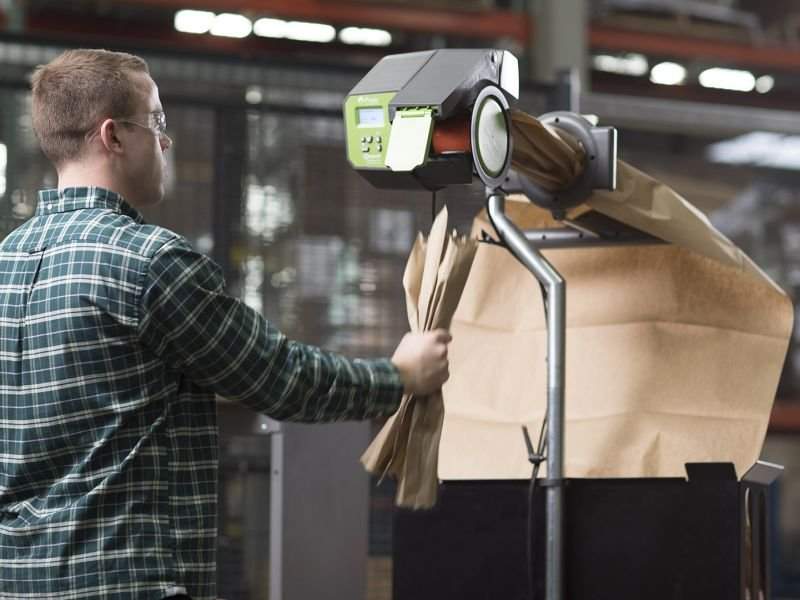 US-based protective packaging materials provider Pregis has introduced a versatile paper void fill system to be used in high-volume operations.
The system, which is called 'Easypack Quantum XTW', reportedly offers high productivity, ease-of-use, safety, superior ergonomics, paper-loading ease and flexible design.
The line uses 29.5-inch bundles of fan-folded, 100% recycled kraft paper to produce compressed paper for void fill.
The bundles are covered by patent-pending paper bands that facilitate 'daisy chaining' from one to another in a short amount of time. The system will also involve a minimal use of secondary packaging, therefore helping Pregis to meet its sustainability targets.
Easypack Quantum XTW's fan –folded feature helps to achieve faster dispensing, which helps create more void fill for demanding operations.
The system's single fan-folded bundle is 1,690ft and requires less changeovers compared to the traditional 12-inch to 14-inch kraft rolls, which are 900ft to 1200ft. The unit can contain an optimal magazine holding up to six bundles of 29.5-inch wide fan-folded paper, creating 500 cubic foot of void fill packaging.
This bladeless machine can load a 30-pound bundle in a few seconds, offers safety benefits and can save time by eliminating paper jams.
Pregis provided the unit with the Quantum line's patented floating, telescoping head that can be customised for workstations configurations as it brings the paper to the operator.
Pregis chief innovation officer Tom Wetsch said: "With the continued growth of e-commerce fulfilment, we wanted to design a system that met the requirements for demanding operations. We also wanted it to be easy-to-use, ergonomic and safe to operate, as well as offer a high degree of flexibility to meet specific packaging operation objectives. The Easypack Quantum XTW does exactly that."
In 2016, Pregis acquired British eco-friendly packaging company Easypack, which recently announced that the rising demand for green packaging in 2017 has led to a record number of 121, 646 trees saved, which represent an increase of around 10% compared to the previous year.