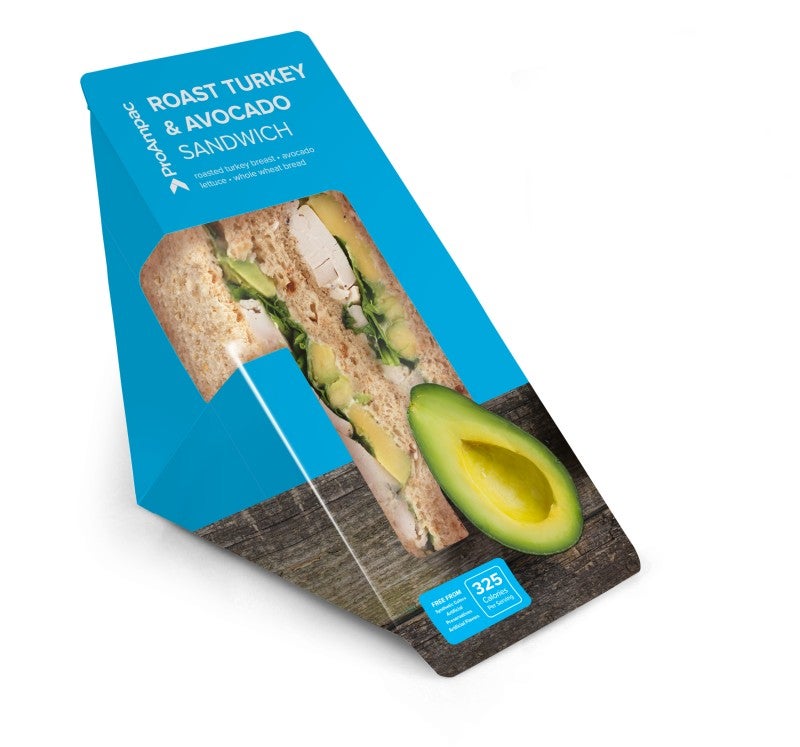 US-based flexible packaging and material science company ProAmpac has partnered with tray sealing machine manufacturer JBT Proseal to launch an in-line sandwich packaging testing lab.
Located at ProAmpac's Collaboration & Innovation Center (CIC), the new lab is claimed to be the first of its kind in North America.
The lab will be equipped with Proseal's GTSV, a modified atmosphere in-line carton sandwich wedge erecting and sealing machine.
Designed to form and seal fresh sandwich packaging, the machine is capable of processing up to 50 packs per minute in the Vacuum/Gas cycle while the Atmospheric Seal mode is capable of processing up to 70 packs per minute.
In addition to enhancing the packaging design, Proseal's GTSV enables trial runs on new packaging formats without compromising commercial production operations.
ProAmpac's Sandwich Wedge, which is available in day fresh and modified atmosphere, features a fibreboard packaging with thin film lining for product viewing and freshness.
The Sandwich Wedge is primarily made from certified renewable sources and can be introduced to paper recycling streams after removing the film.
ProAmpac food service/fresh food packaging global market manager Irma Randles said: "The recyclable fibre board sandwich packaging format is in early-stage adoption in North America.
"Having a facility to showcase the packaging functionality on a commercial scale sealing line allows our customers to experience this new technology.
"The fibre format has been an industry mainstay in the UK for years and continues to grow. However, Proseal's GTSV is the first in-line sandwich high-speed sealing machine in North America."
In July, ProAmpac opened the 35,000ft² CIC at its campus in Rochester, New York, US.