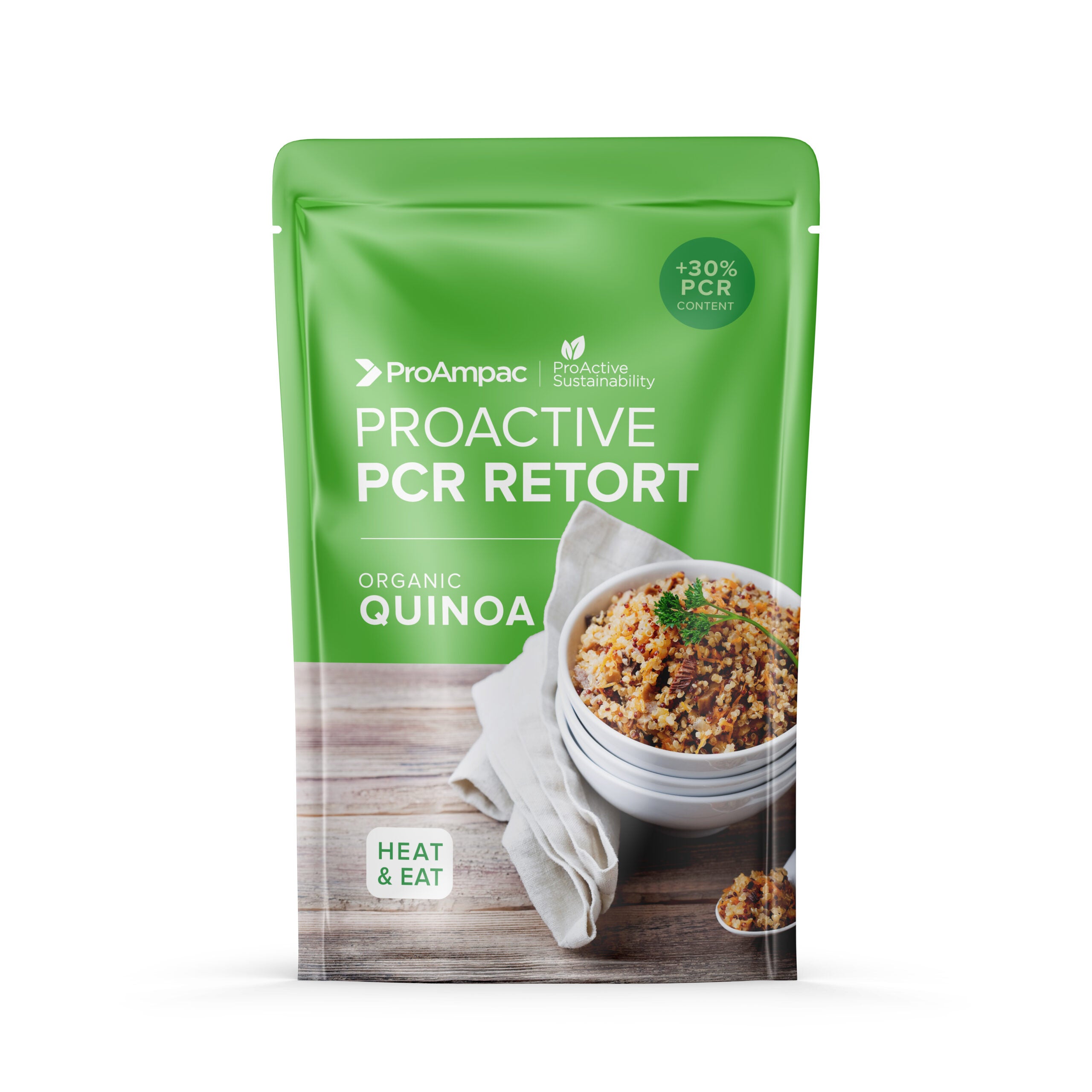 US-based packaging and material science company ProAmpac has launched retort pouches with improved sustainability for human and pet food packaging.
The ProActive PCR Retort pouches were launched in response to growing demand for post-consumer recycled (PCR) packaging solutions.
Each pouch features 30% or more PCR content, reducing the use of virgin resin.
In addition, ProActive PCR Retort pouches offer the same high-definition graphic quality as other retort pouches.
They are designed to enhance sustainability without compromising brand identity or product freshness.
ProAmpac chief commercial officer Adam Grose said: "ProAmpac is pleased to announce the latest addition to the ProActive Sustainability product family with ProActive PCR Retort.
"These pouches, coupled with our Recycle Ready Retort RT-3000, deliver on ProAmpac's promise to innovate more sustainable retort packaging solutions.
"To help customers meet their sustainability goals, ProActive PCR Retort pouches reduce the use of virgin resins and include high amounts of PCR while delivering the same packaging performance and filling line efficiency."
ProActive PCR Retort pouches are designed to provide improved barrier properties and preserve hermeticity during filling, retorting and distribution, as well as better flex crack resistance and easy-open tear functionality.
The pouches comply with the European Union's (EU) and US Food and Drug Administration's (FDA) requirements for food contact in retort applications.
They also meet the UK Plastic Packaging Tax requirement, under which plastic packaging produced or imported in the UK must contain at least 30% recycled content.
ProAmpac global product development and innovation vice-president Hesam Tabatabaei said: "ProActive PCR Retort pouches provide a superior barrier and maintain their hermeticity during filling, retorting and distribution.
"Engineered using ProAmpac's advanced material science expertise, ProActive PCR Retort pouches preserve the same filling line efficiency, shelf-life, mechanical performance and pin-hole resistance as standard retort pouches."
Earlier this year, ProAmpac acquired Canadian flexible packaging manufacturer Belle-Pak Packaging for an undisclosed sum.