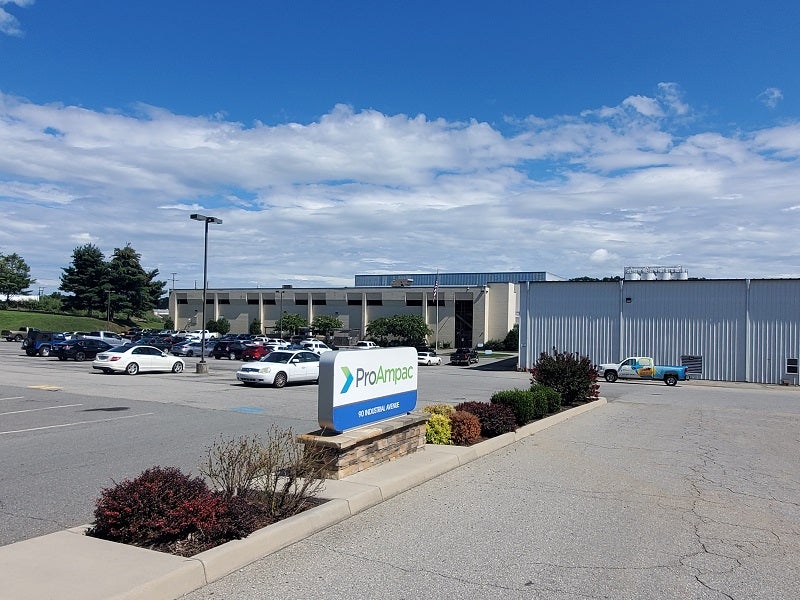 US-based flexible packaging company ProAmpac has received the International Sustainability Carbon Certification Plus (ISCC Plus) for its facility in Rocky Mount, Virginia.
With 'extensive' expertise in film extrusion, the Rocky Mount facility processes both conventional product formulas and chemically recycled or bio-based alternative materials.
The facility also offers sustainable optionality for customers.
The company stated that chemically or advanced recycled polymers can reduce the use of virgin materials and are the only feedstock derived from post-consumer waste.
Chemically recycled polymers also have similar quality and purity to virgin plastics that are available for food packaging.
ProAmpac Film and Fiber Division president Chad Murdock said: "The ISCC Plus certification, coupled with our ProActive Sustainability product offering, underscores ProAmpac's commitment to helping brand owners and retailers meet their sustainability goals."
The ISCC Plus certification is given to companies that meet globally recognised ecological and social sustainability requirements, voluntary greenhouse gas emission reductions and traceability throughout the supply chain.
ProAmpac's Rocky Mount facility is its second site to earn ISCC Plus, after its facility in Grimsby, UK, received the certification last year.
ProAmpac blown film product development director Jed Chubb said: "As more chemically recycled content becomes available, and consumers better understand the sustainability benefits of the material, the ISCC Plus badge will become an important packaging differentiator.
"ProAmpac is excited to couple our blown-film expertise with ISCC Plus certification, delivering more sustainable flexible packaging to market faster for our customers."
Based in Ohio, ProAmpac provides flexible packaging solutions for a range of industries worldwide.
The company recently partnered with wholefood nutrition producer Purition to introduce a fully recyclable paper sachet, ProActive Recyclable, for powdered meal shakes.
The paper sachet will replace Purition's existing multilayer non-recyclable packaging.
Purition and ProAmpac worked to enhance the ProActive Recyclable paper sachet's sustainability characteristics by reducing its overall material usage without compromising its product protection qualities.