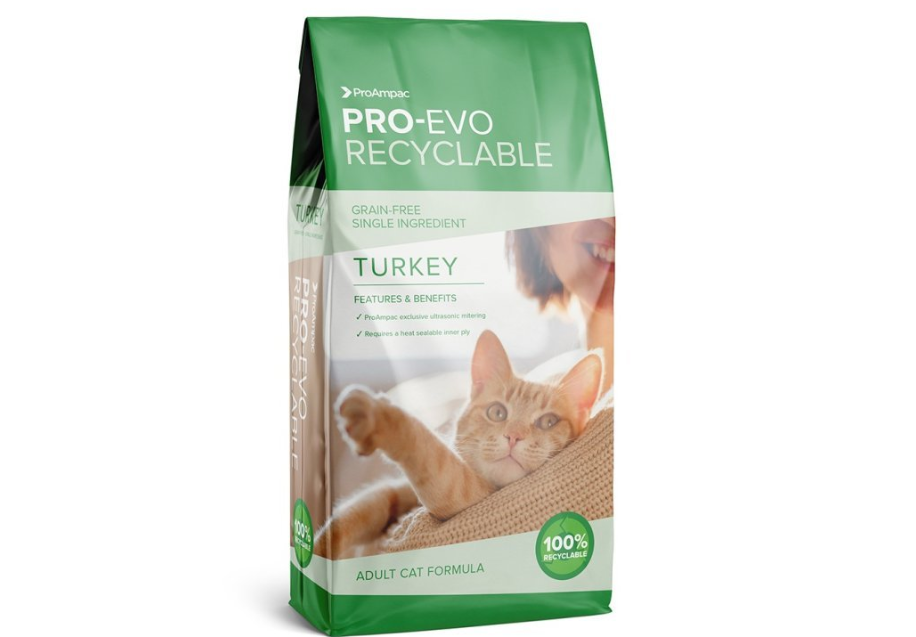 Pro-Evo Recyclable, the latest addition to the ProActive Recyclable series of products launched by flexible packaging company, ProAmpac, is a multi-wall, paper-based self-opening SOS that is certified for curbside recycling and is also said to be ideally suited for dry pet food.
"Pet food brands want recyclable paper-based packaging solutions. The PRO-EVO Recyclable platform fulfils ProAmpac's promise to deliver more recyclable packaging solutions without sacrificing end-use performance and filling line efficiency," said Ben Davis, product manager for ProAmpac.
With no per- and poly-fluoroalkyl additives, Pro-Evo Recyclable is said to offer grease and edge-wicking resistance (PFAS). To keep pet food fresh, Pro-Evo Recyclable is also manufactured with a strong moisture barrier.
Hesam Tabatabaei, senior vice president of global development and innovation at ProAmpac added: "Pro-Evo Recyclable offers excellent shelf presence and a robust structure with high drop resistance. These patent-pending technologies are engineered to have various moisture barrier levels, excellent organoleptic properties for pet food applications, and run-at-rate on the standard filling equipment."
Last month (21 March) ProAmpac partnered with Botanical wellness company Traditional Medicinals to launch a certified compostable tea wrapper.
It also collaborated with FirstWave Innovations to market aseptic spouted pouches.