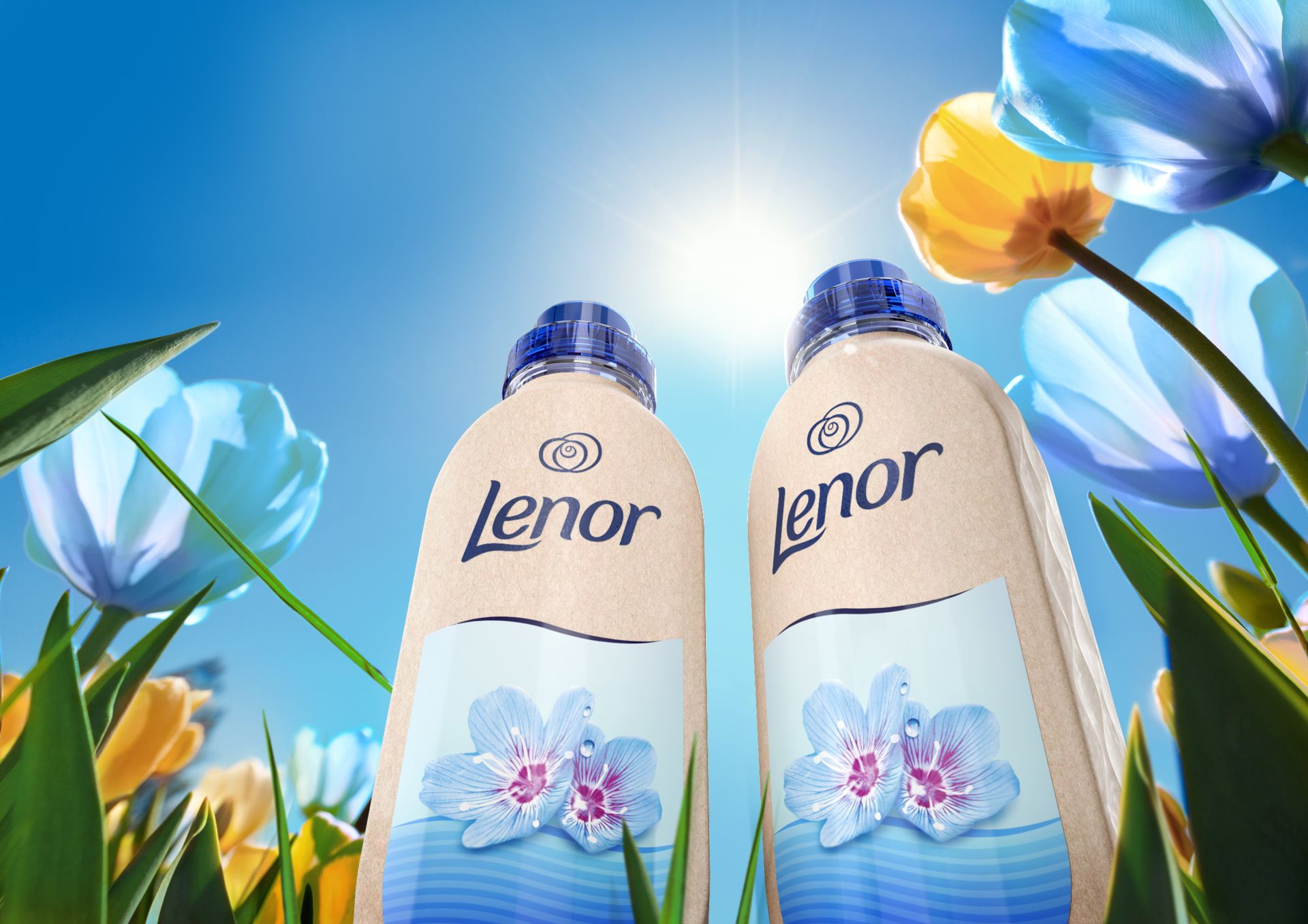 US-based consumer goods company Procter and Gamble (P&G) has collaborated with paper bottle company Paboco to create the first paper bottle for its Lenor fabric softener brand.
Next year, P&G will trial the paper bottle in Western Europe to help understand the functionality and performance of the first-of-its-kind bottle.
Consumer feedback collected in the trial will also support P&G's plans to use more paper packaging across its portfolio.
The development is in line with P&G's commitment to halving its use of virgin plastics by 2030.
Lenor's paper bottle is made from sustainably sourced paper certified by the Forest Stewardship Council (FSC). It also currently features a thin plastic barrier made from post-consumer recycled polyethylene terephthalate.
The company's Fabric and Home Care division manages Ariel, Lenor, Tide, Downy, Fairy and Cascade among other brands.
P&G Global Fabric and Home Care research and development senior vice-president Jerry Porter said: "We're very excited to join this group of packaging innovators. This is another milestone on our P&G Fabric & Home Care journey to innovate towards more sustainable packaging formats.
"Our chosen pilot brand, Lenor, has a great track record of incorporating recycled plastic into its packaging, already using up to 100% in its European transparent bottles.
"Now we aim to go a step further with bio-based packaging, which has a very promising future.
"We are delighted to be on this journey with our partners in the development of the next generations of paper bottles."
Paboco's paper bottle technology helps reduce and replace both plastic content and carbon emissions compared to existing plastic packaging.
Earlier this year, two of P&G's personal care brands, Secret and Old Spice, launched refillable antiperspirant cases.
The cases are plastic-free and include a refill made with fully FSC-certified paperboard packaging.