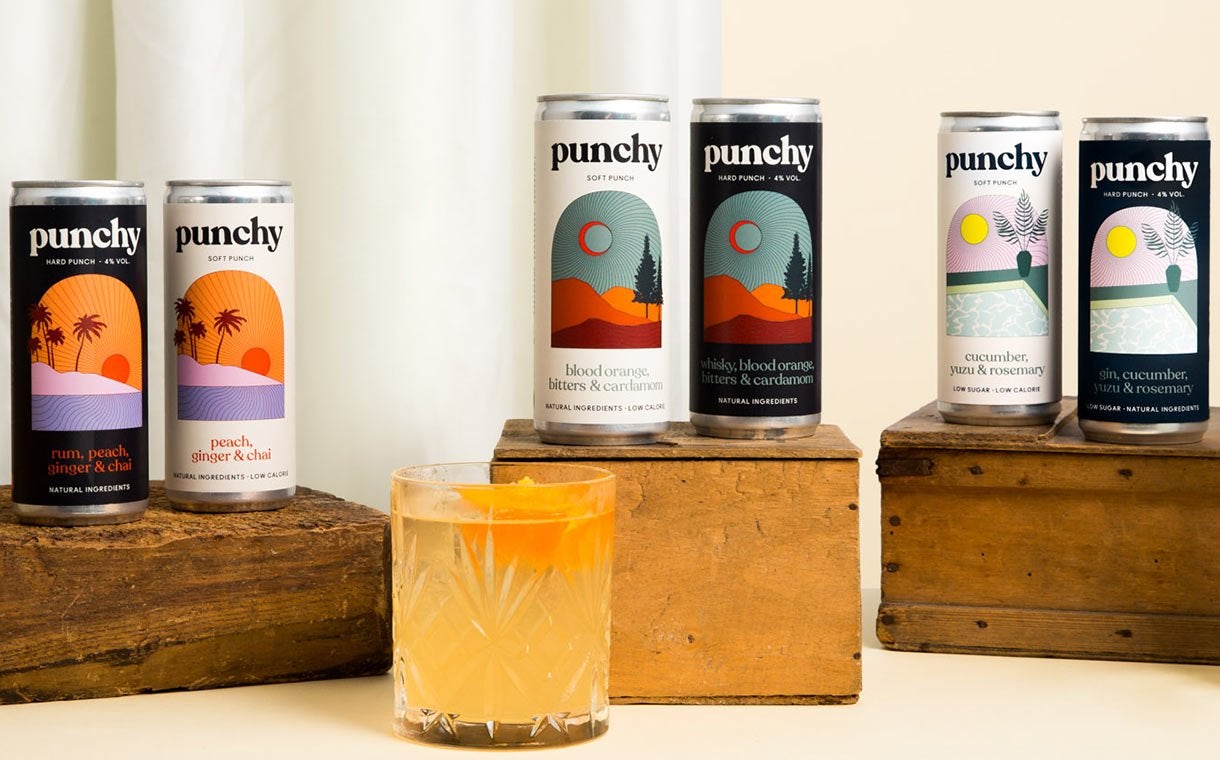 UK based vegan and gluten-free punch maker Punchy Drinks has moved to using fully recyclable, plastic-free cans that feature paper labels. The company previously used glass bottles with plastic labelling but made the decision to change packaging in order to meet environmental credentials.
Punchy founder Paddy Cavanagh-Butler told Packaging Gateway: "We started off with a glass bottle and made the move to cans to meet environmental credentials as glass isn't infinitely recyclable in the same way can is. We also moved from plastic to paper labels which means that the can is fully recyclable and can be put in the bin straight away, unlike most glass bottles."
Punchy is part of the network 1% of the Planet in which members donate revenue to environmental causes annually. Cavanagh-Butler said: "The environment is something we care really strongly about. We're a millennial and Gen Z team so the environment is at the forefront of our minds. One of the benefits of being a small business is that you can make these changes early on in your career. We wanted to start as we mean to go on and make sure we're being as sustainable as possible."
The company recently launched additional flavours in alcoholic and non-alcoholic variants and ran a crowd-funding campaign to advance the brand.
Cavanagh-Butler added: "We are hugely excited to share our new brand and flavours as we truly believe there is a real opportunity to capture the fun, enjoyment, and sociability of punch while giving people the choice to drink alcohol or not. Our recent success of our crowd-funding, where the target was hit ahead of schedule, confirms the demand and desire for these products. We are offering a new generation of drinkers a new way to drink."