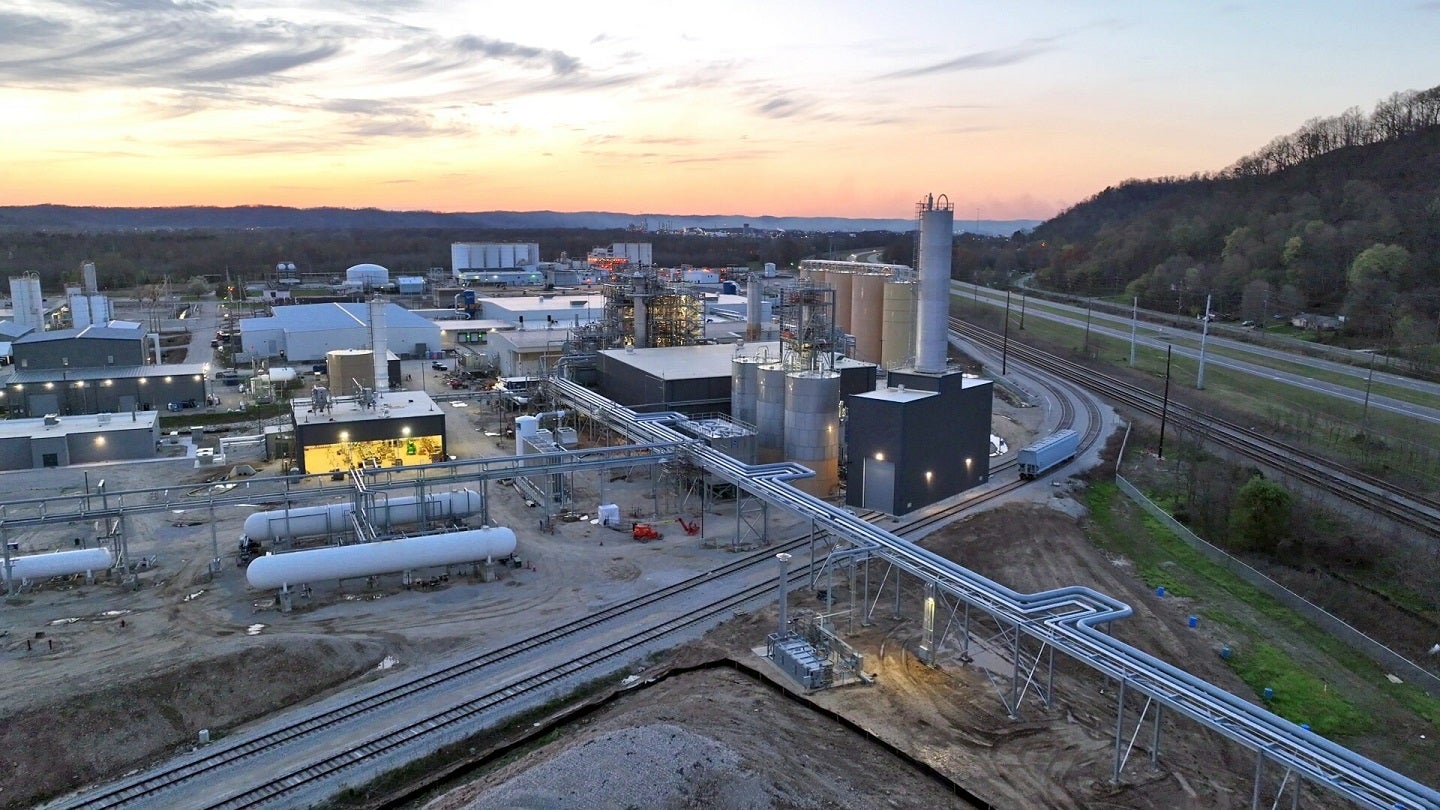 US-based chemical company PureCycle Technologies has reached the mechanical completion of its first polypropylene (PP) purification plant in Ironton, Ohio.
Once operational, the flagship facility will have the capacity to produce 107 million pounds of Ultra-Pure Recycled (UPR) resin annually.
The Ironton Facility is equipped with advanced technology, which removes nearly all contaminants, colours and odours from PP plastic waste.
Following this completion, PureCycle submitted documentation to site-independent construction monitor Leidos Engineering for a formal certification of completion.
The certification will enable PureCycle to achieve key milestones in relation to its Ironton financings.
The facility aims to commence operational pre-startup, review safety processes and engage in plans to start pellet production in the second quarter of 2023.
This is expected to create new jobs for the Ironton community.
PureCycle CEO Dustin Olson said: "2023 will continue to be an exciting year for PureCycle as we kick off operations at our flagship facility in Ironton. Now that construction is complete, we can begin our ramp-up plan and start producing UPR pellets.
"This is a transformative moment for PureCycle, for all of those that have supported us and invested in our company, and for our goal of creating an 'infinitely sustainable planet'.
"We can't wait to bring our sustainable, high-quality, no-compromise UPR resin to our customers and start to create a truly circular economy for plastics."
Last month, PureCycle signed a head of agreement with global trading and investment company Mitsui to develop and operate a PP recycling plant in Japan.