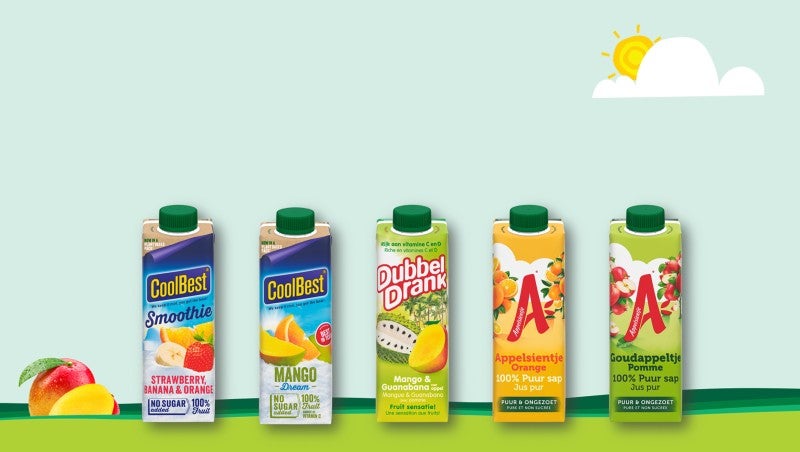 Dutch beverage company Riedel has selected SIG's portable combismile carton pack for its juice range.
Riedel will use combismile to package its Appelsientje, CoolBest and DubbelDrank juice brands in combination with the SIGNATURE FULL BARRIER packaging material.
SIG 's combismile carton features a curved, modern shape with easy-grip corners, which are designed to make it easy to open, handle and hold for consumers of all ages.
The packaging is also resealable due to its one-step closure.
SIG's CFA 1824 filling machine enables Riedel to fill volumes of 200ml, 250ml, 300ml, 330ml and 350ml.
It has the capacity to fill 24,000 carton packs an hour.
Riedel marketeer Julie van Bergen said: "Being the first to offer Dutch consumers such a great convenient and sustainable packaging solution for our on-the-go juices is an important step forward for Riedel.
"We conducted an independent life cycle assessment, and the positive results show SIG's combismile pack has 75% less carbon dioxide emissions than our previous PET bottles.
"On one hand, we are following our carton pack roots, while on the other, bringing true innovation with combismile and SIGNATURE FULL BARRIER, as our busy consumers gravitate towards more sustainable and convenient packaging options."
Riedel already uses SIGNATURE FULL BARRIER packaging material for its 1,000ml and 1,500ml carton juice packs.
SIG Benelux and France marketing manager Sonia Voicu said: "Our combismile carton pack is the perfect match for Riedel's famous Appelsientje, CoolBest and DubbelDrank juice brands, standing out on shelf and offering unparalleled on-the-go convenience and sustainability to consumers.
"SIG and Riedel's partnership spans many years, and the carton pack is a natural choice for its strong brand portfolio.
"Together we will continue to innovate the Dutch juice market."
Earlier this month, SIG launched a recycling programme for aseptic carton packs in Egypt in partnership with Tagaddod , a renewable energy and waste management company.