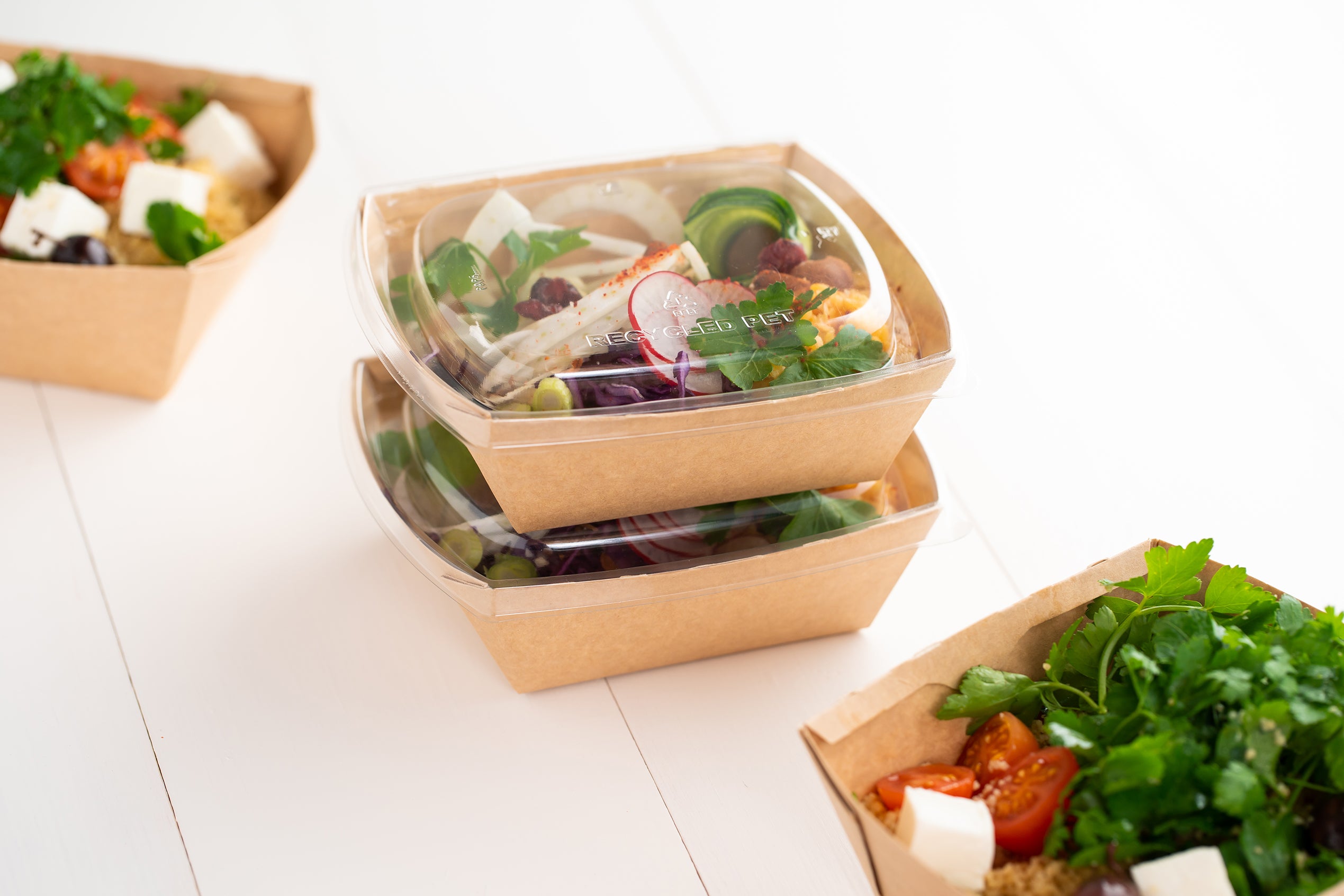 Sabert Corporation's 'Snap2Go' product aims to provide a recyclable container with functionality and visibility for chilled food-to-go.
The tray has a recycled polyethene terephthalate (r-PET) clip-lid that fastens to internal tabs to lock into place for one-hand closing. The anti-fog lid is made from post-consumer PET bottle flakes.
The base is a recyclable board made from Forest Stewardship Council-certified paper and is reportedly leak, moisture and grease resistant.
Snap2Go's webbed-corner design is available in four sizes: 375ml, 500ml and 1000ml. In addition, Sabert offers bespoke designs and sizes with customisable print available.
Each product is made in Europe and displays the printed sustainability message: "Let's meet again. Recycle me."
Sabert UK&I sales manager Clive Pickerill commented: "We are sure that the design and innovative clip-lid fit of our new paper Snap2Go range will surprise many people."
Sabert specialises in manufacturing and marketing disposable and compostable food packaging and tableware. In 2021, the European division of the company bought UK-based foodservice packaging company KeCo.
Food packaging is an area of rapid development in the packaging industry and plastic materials are a point of environmental focus. A recent study found that plastic packaging harms food preservation and consumer behaviour as it increases impulse purchases and bulk buying.