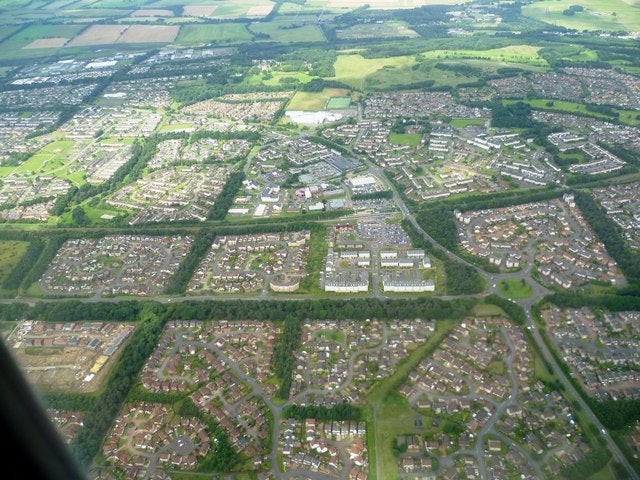 European packaging specialist Saica announced yesterday that it is investing £50m to create a purpose-built production facility in Livingston, Scotland as part of its Saica Pack division. The company is decommissioning current Scottish sites in Edinburgh and Milngavie in order to transition from a two-site structure to one main plant.
Saica says the Livingston facility comes as a result of changes in customer demand, ageing facilities, and challenges at existing sites. Saica has described this move as a demonstration of the company's commitment and willingness to invest in the Scottish market.
A Saica Pack spokesperson told Packaging Gateway: "Livingston is a really good, industrial location. It's a good opportunity and not too far away from the old sites, making the transition easy. Also, in terms of growth, there's a lot of potential there. The old sites are landlocked so there are is no room to expand there. The structures of the old buildings, too, have drainage issues. The decision then was to either invest or move somewhere with a better capacity for growth."
Saica Pack Scotland regional director Adam Haycock said: "This is a landmark day for Saica Pack and the wider company as we take a significant step forward in Scotland. Once fully operational, our new Livingston site will offer the latest and most innovative technologies while improving our service and capacity. This new site gives us the capacity to invest further in the future as we want to remain a leading provider of corrugated packaging in Scotland and enhance our offering to our customers."
The company claims that the transition period from the decommissioned facilities to the Livingston facility has been strategically planned to ensure that there will be no disruption for customers. Saica Pack will rely on other operating units across the UK and Europe to maintain consistent service. Saica Pack will still be operating at the Edinburgh and Milngavie locations until the Livingston location officially opens.
Saica stated that employees of the facilities will be involved in the transition process and will be offered roles at the new site There are currently 147 employees working at the Edinburgh location and 94 employees in Milngavie.
A Saica Pack spokesperson told Packaging Gateway: "We hope that there will be existing roles or opportunities for all people who want to move to the new plant. We will be looking at the design of structures and jobs at the new facility but we anticipate roles remaining largely unchanged at the new site. Any changes that we think are needed as we transition to a new plant would be proposed and we will involve all employees in this process.
"We know too that there will be a number of people for whom these proposed changes will be good timing to consider retirement or partial retirement with the support of the redundancy package and we will be able to offer this as long as all our skills requirements have been met."