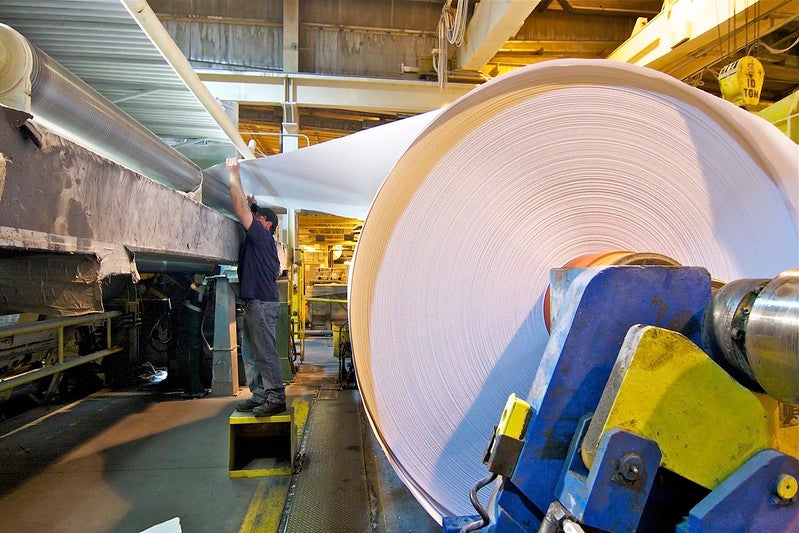 South Africa-based packaging and speciality paper manufacturer Sappi has reported that its operating performance for the first quarter (Q1) of fiscal 2022 (FY22) exceeded its expectations.
During the quarter, the group generated earnings before interest, taxes, depreciation and amortisation (EBITDA), excluding those for special items, of $240m, compared with $98m in the first quarter of the previous year.
The company said that this was a considerable improvement over the previous quarter and attributed it to robust market demand in all product segments, the implementation of higher sales prices, and product and customer mix optimisation.
Sales volumes for Sappi's packaging and speciality paper grew by 26% compared with the corresponding period of last year.
In addition, sales volumes for the company's graphic papers increased by 20% from last year, while its pulp sales volumes also saw a 48% growth during the quarter.
Sappi delivered a profit of $123m against a loss of $17m in the prior year.
The company's earnings per share (EPS), excluding those for special items, were $0.20 in Q1 2022.
Sappi CEO Steve Binnie said: "I am very pleased with an excellent performance from the group.
"Robust market demand in all product segments combined with the implementation of higher sales prices facilitated the growth and offset rising costs.
"This achievement was despite logistics and transport bottlenecks, as well as significant increases in energy, pulp and other raw materials.
"The recovery has taken place within the context of the Covid-19 pandemic. Throughout this unprecedented time, the health and safety of our employees remained paramount.
"A comprehensive Covid-19 action plan enabled us to operate in a safe and uninterrupted manner across all our regions."
In response to the favourable demand outlook for all its product segments, Sappi expects a further improvement in EBITDA for the second quarter of FY22.
Last September, the company partnered with German packaging machine manufacturer Rovema to develop 'reliable and sustainable' packaging solutions.