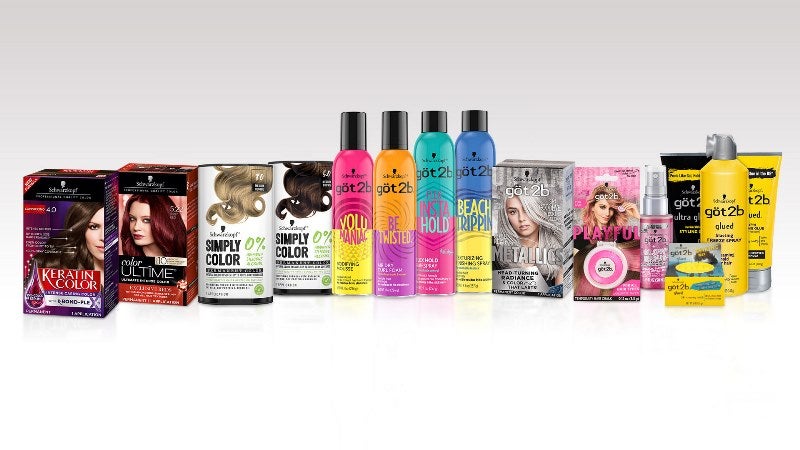 Henkel brand Schwarzkopf has partnered with international recycling company TerraCycle to launch hair care packaging recycling programmes.
As part of the partnership, the two companies will focus on making retail hair care, colour and styling products recyclable through three programmes.
Schwarzkopf hair care items participating in the programmes include göt2b styling & color, Color Ultime, Keratin Color and Simply Color brands.
The programmes include Schwarzkopf Aerosols Recycling, Schwarzkopf Hair Coloration Recycling and Schwarzkopf Recycling.
Schwarzkopf Aerosols Recycling Programme covers own-branded empty aerosol container recycling.
Schwarzkopf Hair Coloration Recycling Program includes own-branded hair colouring products such as plastic jars, lids, bottles, closures, tubes, pumps and caps.
Schwarzkopf Recycling Program will include all other own-branded retail products apart from the hair colouring and aerosol product lines.
Interested individuals, schools, offices or community organisations can sign-up and send the packaging waste in a box with a free shipping label to TerraCycle for recycling.
The recycled packaging waste will be transformed into consumer products, including park benches, bike racks, pet food bowls and recycling bins.
TerraCycle CEO and founder Tom Szaky said: "Hair care products are a staple in the daily routines of countless consumers.
"The launch of the Schwarzkopf Recycling Programs represents an exciting opportunity to divert a large category of waste from landfills. We look forward to partnering with this forward-thinking company for many years to come and continue to offer sustainable solutions to traditionally hard-to-recycle packaging."
In addition to recycling, collectors also earn cash points or charity gifts that can be donated to a non-profit, school or charitable organisation.
In October 2019, TerraCycle partnered with US-based nutrition provider Gerber to recycle baby food packaging across the country.