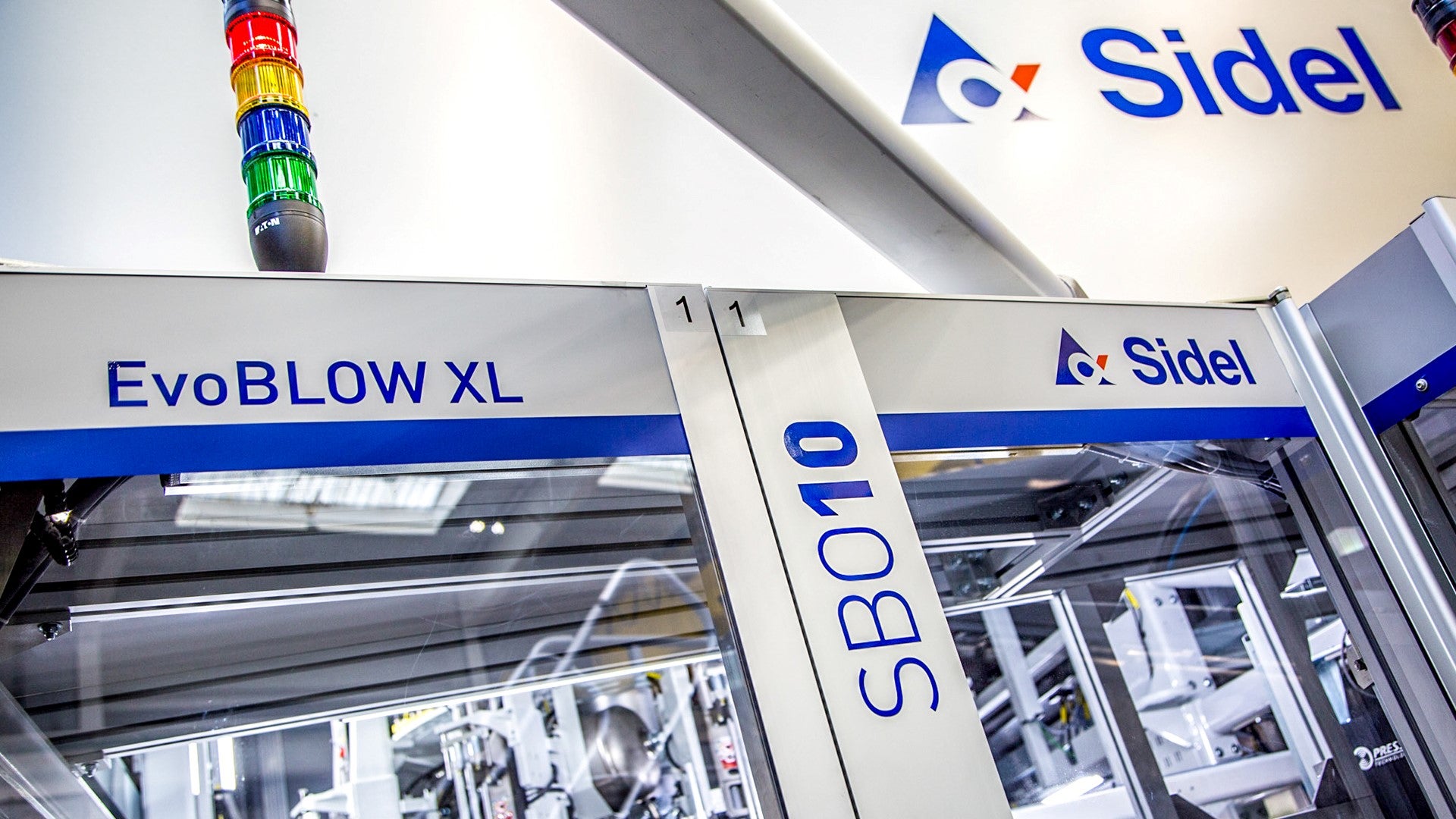 Sidel is launching a new machine for large PET containers called EvoBLOW XL.
The new machine has 75% of its parts in common with the existing EvoBLOW range and has been designed for multiple markets.
Available as a stand-alone or integrated combi solution, EvoBLOW XL serves a range of bottle formats for up to 8L to 10L.
It features flexible oven configurations with a wide choice of bottleneck dimensions to handle many types of large bottles. The EvoBLOW XL complements Sidel's existing complete line capabilities for large containers.
EvoBLOW XL has a capacity of up to 18,000 bottles per hour (bph) and 98% proven overall equipment effectiveness.
Equipped with an ergonomic embedded mould handling tool, heavy mould positioning is simplified and ensures safety. The mobile mould storage unit also provides fast and safe access to moulds close to the machine.
In terms of sustainability, there are opportunities for lightweighting, switching from HDPE to PET large bottles and newly designed blowing circuits and valves, all of which can reduce CO₂ emissions and energy consumption within manufacturing processes.
Reportedly, future developments are also taking place to extend the technology to address hot-fill products.
Beverage manufacturer Suntory Japan recently added Sidel's conveying and accumulation machine, Gebo AQFlex, to its new bottling facility.