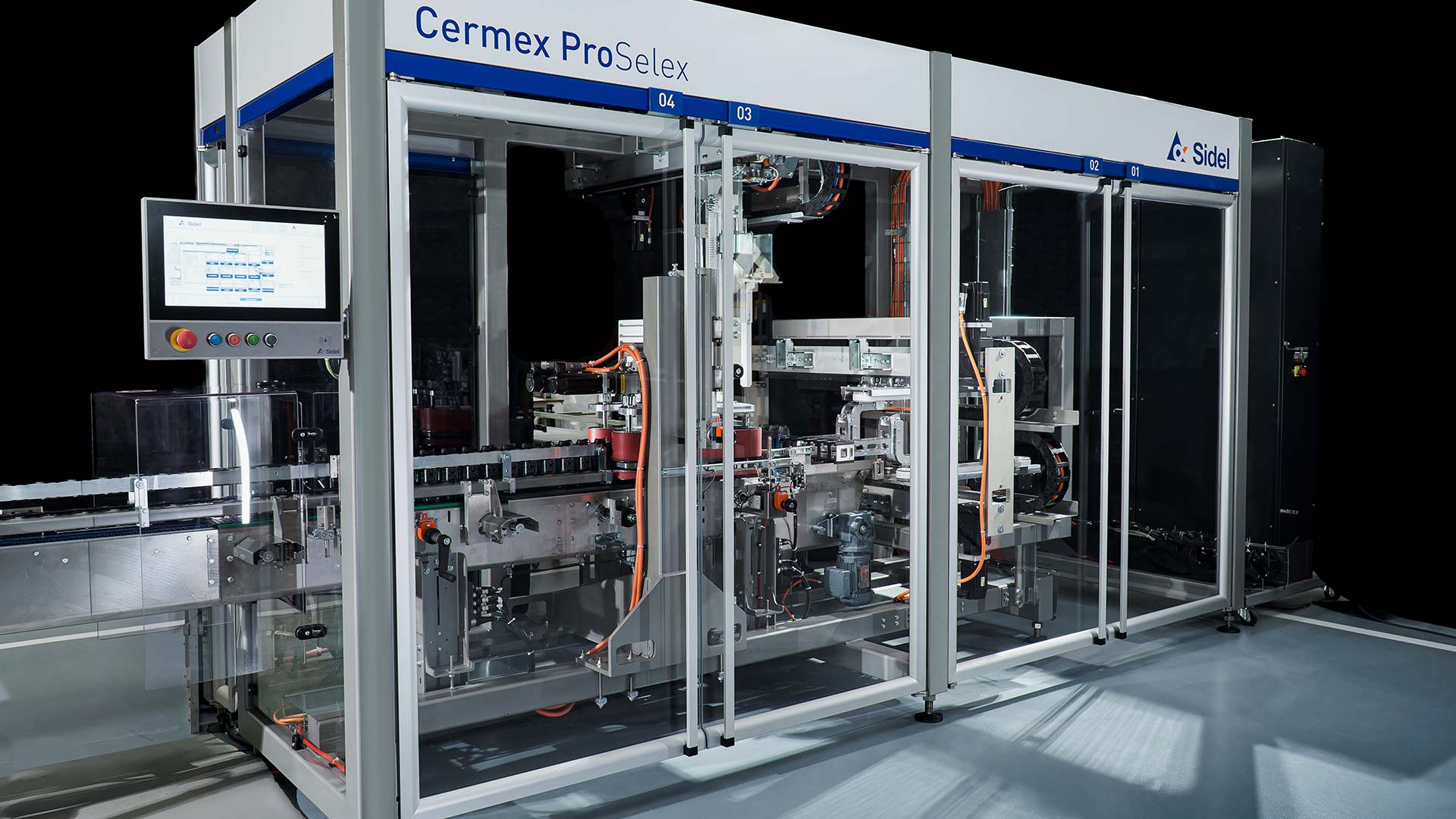 Liquid packaging solutions manufacturer Sidel is set to exhibit its new packing infeed module for shaped containers, Cermex Proselex, at Interpack 2023
Cermex Proselex acts as an integrated module of a case packer that receives products upstream from one lane. It pitches, collates and prepares the container batches before they are transferred and case packed.
Sidel's machine is intended as an improvement on its previous module with a reported increased speed capability of up to 300 containers per minute.
This is in addition to a more compact footprint and a reduction in changeover time. An average bottle changeover is expected to last between one minute for a new collation to two minutes and 30 seconds for a complete bottle change.
Sidel portfolio director for packing product lines Didier Saussereau summarised: "In addition to SKU proliferation, differentiation through innovative container shapes is particularly necessary for customers from the food, home and personal care sectors."
Saussereau added: "Shocks and scratches to packaging are prevented with exclusively servo-driven gentle handling operations. Product jamming or shingling is also avoided thanks to a continuous flow motion with minimum accumulation."
In March 2023, cosmetics brand Guerlain adopted Sidel's combi packaging palletising solution.
Founded in 1965, Sidel is a subsidiary of the global packaging company Tetra Pak.