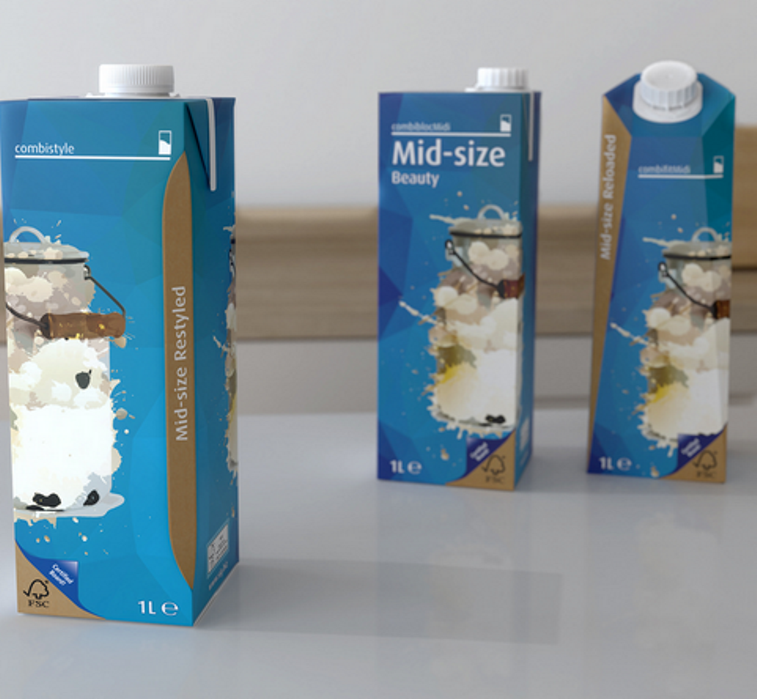 Aseptic packaging solution provider SIG has launched carton pack combistyle to meet the changing needs of the customers.
Designed to guarantee on-shelf differentiation, combistyle features a new shaped corner that offers a safe grip with more functionality and convenience.
SIG global product manager Heike Klein said: "Combistyle offers our customers a future packaging concept that will instantly intrigue busy shoppers to find out more.
"The shaped corner not only stands out on the shelf but also offers exciting branding opportunities to effectively communicate your brand image and key messages."
According to the company, the existing CFA810 and CF812 filling machines can be modified to combistyle with low investment.
The upgraded lines will also be able to fill the original packs combiblocMidi and combifitMidi. This means, three carton formats can now be filled on a single line.
Manufacturers will also benefit from the flexibility to choose the best shape for different product types.
Klein added: "As only limited investment is needed to upgrade existing filling machines, combistyle provides the perfect opportunity for beverage manufacturers to utilise and enhance existing equipment.
"Upgrading will not only maintain efficiency on the original line but also help to bring new and exciting beverages to market in a faster time period."
SIG's new carton pack features the company's new fully resealable and leak-proof closure combiMaxx.
The pack is currently available in 1l size. The company will add a 500ml size to the portfolio in the near future.
Last week, the company SIG began producing beverage cartons from recycled plastic waste.