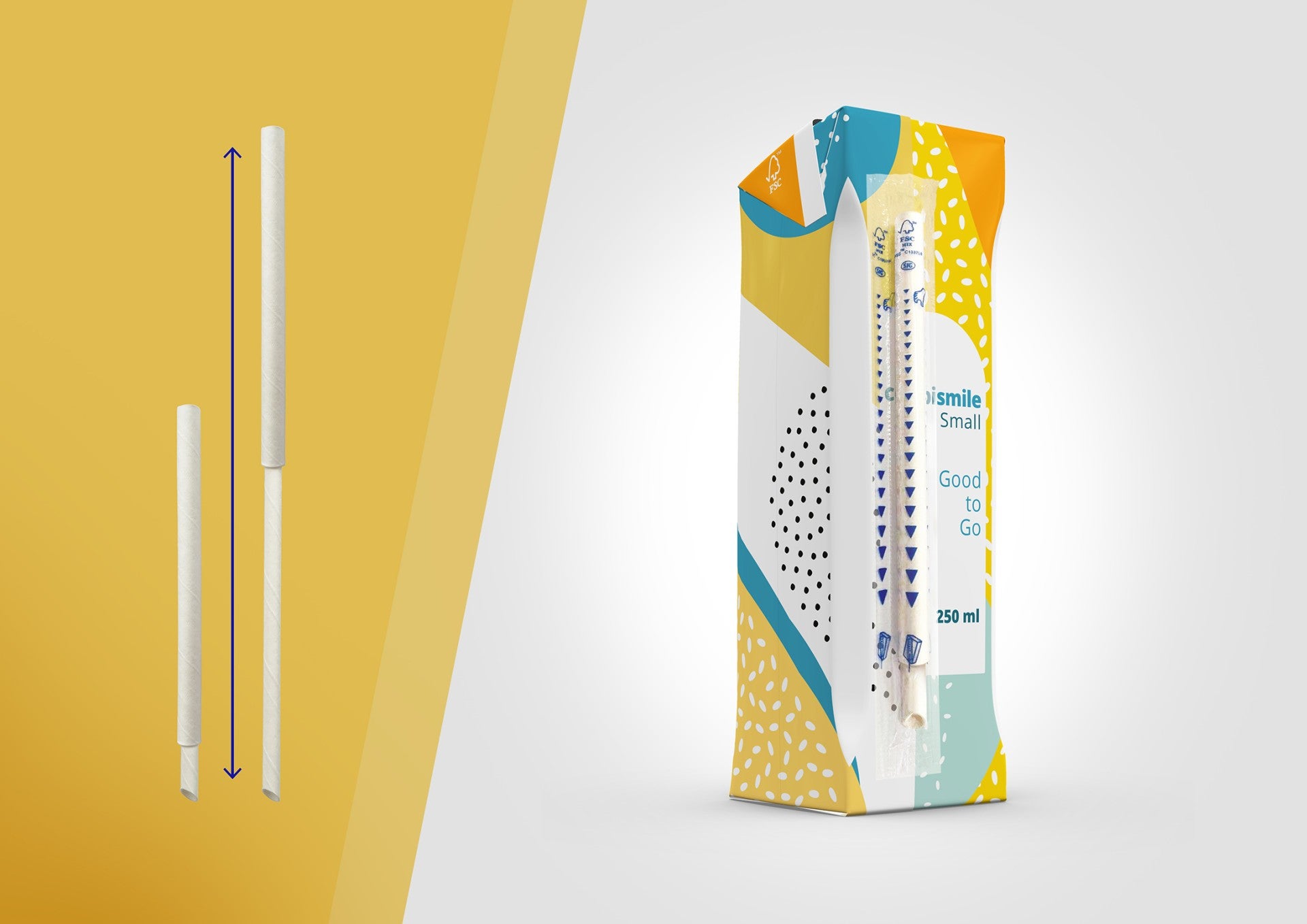 Switzerland-based aseptic packaging provider SIG has added three options to its paper drinking straw portfolio to help beverage manufacturers use less single-use plastic.
The company is launching patented telescopic straws with a flexible length of 102mm, which can be extended up to 165mm, and a diameter of 4.6mm.
The renewable straw is fully recyclable and suitable for use with small carton packs.
SIG has also added two U-straw products, measuring 6mm and 7.6mm in diameter respectively, to complement its existing 4mm straw range.
The straws are designed for SIG's drinksplus products, which contain pieces of fruit, vegetables or cereal grains.
SIG straw product manager Zi Wang said: "We are committed to collaborating with our customers, suppliers and other stakeholders to find new approaches to reducing single-use plastics while fostering recycling and minimising waste.
"With our growing portfolio of paper drinking straws and ongoing efforts to use renewable materials, this is another milestone on our Way Beyond Good journey to put more back into society and the environment than we take out."
The paper straws are suitable for use with SIG's fully recyclable carton packs, which use 70%-80% paperboard content sourced from renewable wood.
SIG claims to be the first company to provide market-ready paper straws for aseptic carton packs.
The company uses paper from Forest Stewardship Council-certified forests and other regulated sources for its straws.
It attaches straw wrappers to its carton packs to avoid littering and make recycling easier.
Plastic straws have been banned in the European Union since 1 July under the Single-Use Plastics Directive.
In April, UK-based grocery retailer Aldi announced plans to switch to paper straws from plastic straws for its own-label drinks cartons.
The move is expected to eliminate 70 million plastic straws from circulation a year, equivalent to more than 100t of non-recyclable plastic.