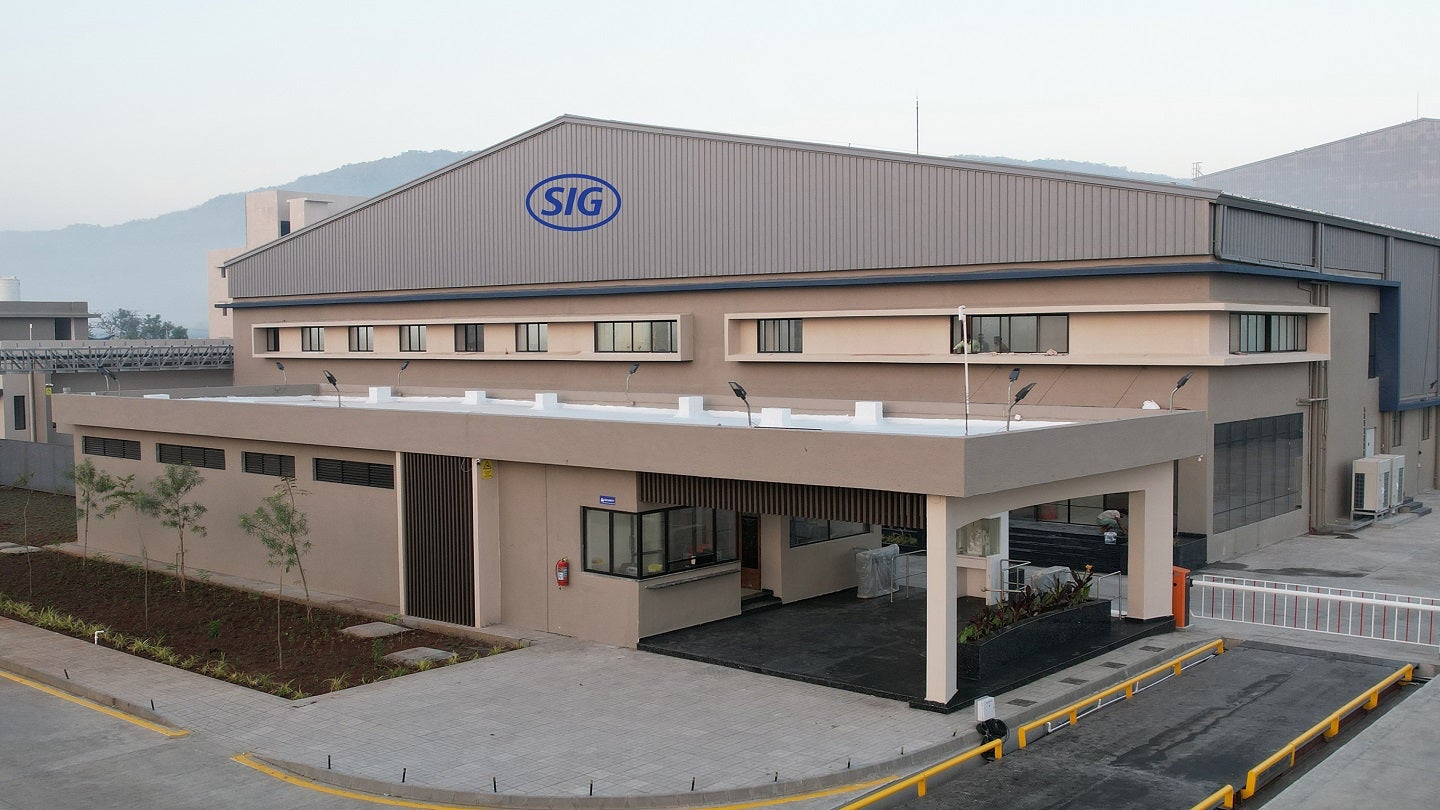 Aseptic carton packaging supplier SIG has expanded its presence in India with the opening of its second production plant in Palghar, Maharashtra.
Located close to the company's first plant, the new plant specialises in producing bag-in-box and spouted pouch packaging, which were previously marketed under Scholle IPN and Bossar.
According to SIG, the new plant features production equipment to develop manufacturing components and finished packaging, including injection moulding cells, blown film extruders and bag-in-box manufacturing machines.
The 15,000m² vertically integrated production plant will also house a mould-making facility for packaging fitments and closures for bag-in-box and spouted pouches.
The new facility is slated to be fully commissioned by the end of this month.
SIG expects the opening to bolster its position in aseptically processed fruits, fruit purees, beverage concentrates and aseptic dairy in the Indian market.
SIG India bag-in-box and spouted pouch business managing director Dhandutt Shah said: "Combined with our existing plants in Palghar, where packaging material for bag-in-box and spouted pouch are manufactured, and Pune, where horizontal form-fill-seal machine (HFFS) equipment is built, we will offer 'total packaging solutions', ensuring SIG offers to the market a significant differentiator by offering finished packaging in-country.
"At scale, we will have around 150 new production and engineering professionals working in the new plant, all dedicated to one thing: providing better packaging solutions for our customers."
In January 2022, India-based ethnic snack food company Haldiram's Nagpur partnered with SIG to expand its presence in the dairy segment.