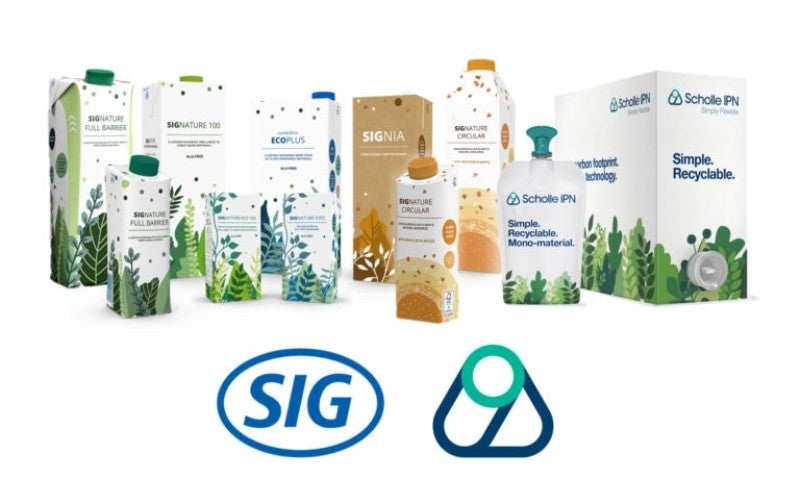 Switzerland-based aseptic packaging provider SIG has agreed to purchase flexible packaging company Scholle IPN for an enterprise value of €1.36bn ($1.53bn) and an equity value of €1.05bn ($1.2bn).
Based in the US, Scholle IPN provides a range of sustainable packaging products, including its bag-in-box solution and spouted pouches.
The company employs around 2,100 people worldwide and generated revenues of €474m for the 12 months to 31 December 2021.
The combined entity will have a total of 69 sales and manufacturing sites worldwide, with almost 8,000 employees.
SIG said the acquisition of Scholle IPN is intended to allow SIG to offer both larger and smaller sustainable packaging solutions across a wide range of categories and product sizes.
The company plans to build on its aseptic technology and expand its use in pouches and bags-in-boxes.
In addition, the deal will allow Scholle IPN to expand its portfolio into the emerging Asia-Pacific, Latin America and Middle East and Africa markets, where SIG has estab­lished a presence.
SIG CEO Samuel Sigrist said: "The acquisition of Scholle IPN cements SIG's position as a global leader in innovative and sustainable packaging for food and beverages.
"It is consistent with our strategy of geographic and category expansion accompanied by share gains in key markets."
The transaction is expected to close before the end of the third quarter of this year subject to customary closing conditions being met.
Once the deal is completed, Scholle IPN president and CEO Ross Bushnell will join SIG's Group Executive Board.
Scholle IPN chairman and owner Laurens Last said: "I am excited about the future of the combined business, and I look forward to our joint innovation, with SIG further developing packaging substrates and solutions that are at the forefront of sustain­ability."
Last month, SIG agreed to acquire Pactiv Evergreen's carton packaging and filling machinery businesses in China, Korea and Taiwan, known as Evergreen Asia, for around $335m.