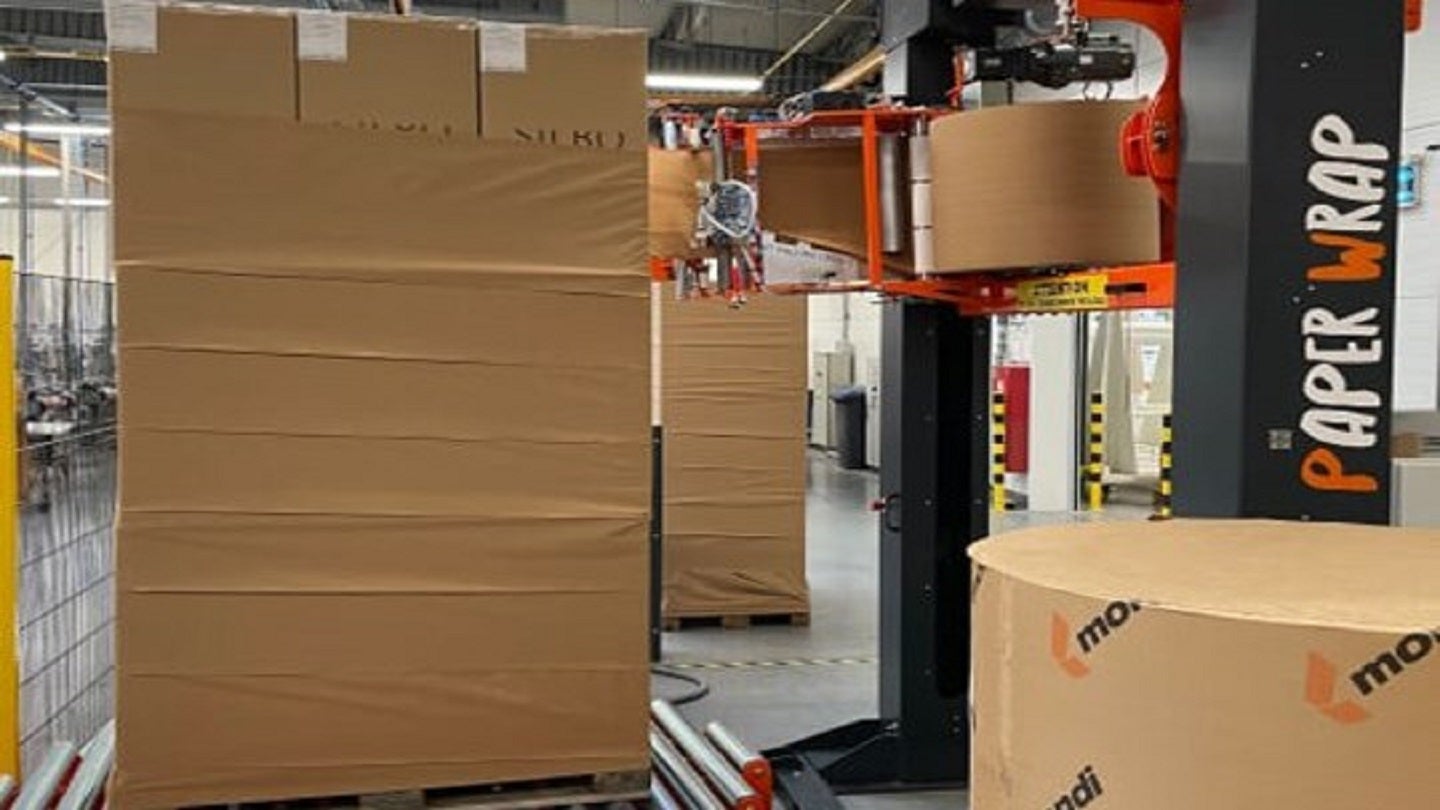 Polish packaging company Silbo has partnered with Mondi and EW Technology to upgrade its pallet wrapping system from a plastic to a paper alternative.
The collaboration will see Silbo replace its plastic stretch film with Mondi's kraft paper-based Advantage StretchWrap.
Made with responsibly sourced fibres, the paper contains no plastic or coatings and is fully recyclable in existing paper waste streams across Europe.
In addition, the paper has high puncture resistance and stretch properties and is suitable for wrapping a wide range of goods during transportation.
An independent Life Cycle Assessment commissioned by Mondi revealed that its Advantage StretchWrap delivered better performance compared to standard plastic stretch film in several different environments.
Silbo has already installed an EW Technology PaperWrap machine at its plant in Żory, Poland.
It will supply sustainable flexible packaging for its partners, including fruit and vegetable suppliers.
Mondi said that the paper pallet wrap is more efficient and offers higher pallet stability when compared to the industry-standard plastic film.
Mondi Advantage StretchWrap product manager Bartosz Babicz said: This is a huge move for the whole packaging industry and illustrates our MAP2030 commitments – using paper as a renewable and recyclable material to keep materials in circulation and reduce waste.
"We have worked as a team to empower Silbo in its own goals to be more sustainable. Advantage StretchWrap offers an efficient alternative to plastic film and the products still get the same protection, with a very important benefit: the installation offers a sustainable solution for all of Silbo's customers, improving the sustainability journey of all their pallets on a global scale."
Recently, Mondi created new paper bags for use in Holz-Bauer's wooden pellets, in a similar innovation.