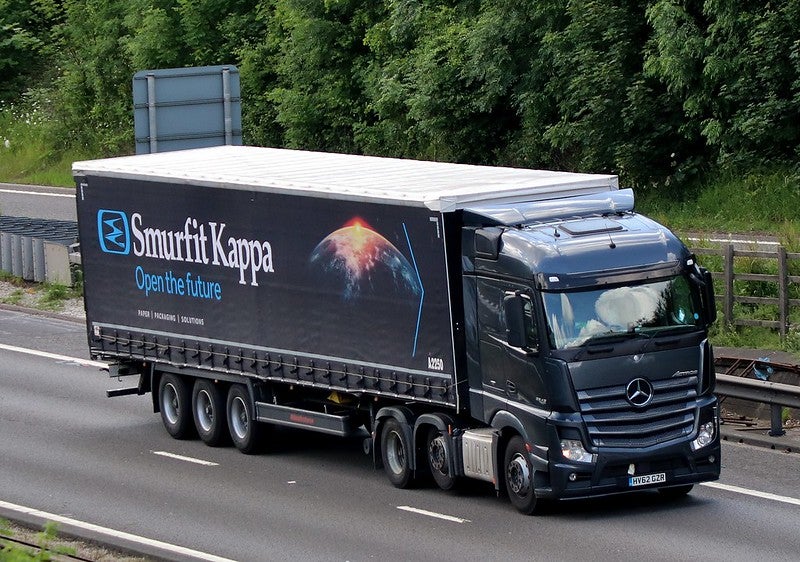 Irish corrugated packaging company Smurfit Kappa has reported total revenue of €12.81bn ($13.78bn) for fiscal 2022 (FY22), up by 27% from fiscal 2021 (FY21).
For the 52 weeks to 31 December, the company's earnings before interest, tax, depreciation and amortisation (EBITDA) were €2.35bn, up by 38% against FY21.
Its EBITDA margin for the full year was 18.4%.
During the year, Smurfit Kappa's box volume declined to less than 2% compared with the prior year.
On a regional basis, the firm's box volume was down by 2% year-on-year (YoY) in Europe due to low performance in Germany and the UK.
Its box volumes in the Americas, excluding acquisitions, remained broadly flat YoY.
Smurfit Kappa CEO Tony Smurfit said: "Our performance reflects the ongoing benefits of our investment programme together with our customer-led innovation and sustainability initiatives.
"(Smurfit Kappa's) integrated model, together with our geographic footprint, continues to deliver for all stakeholders."
"The rate and pace of inflation clearly had a negative effect on the demand environment in 2022.
"As guided by the group, this coincided with the partial reversal of the unsustainably high demand levels seen through the pandemic period.
"This slowdown was particularly evidenced in the latter part of the year, especially in the month of December, where we saw stock reductions and downtime taken by customers."
Smurfit Kappa also expanded its portfolio during the year through acquisitions in Spain, the UK, Argentina and Brazil.
Last month, the company opened an e-commerce store in the Dominican Republic.
Smurfit added: "Although very early, 2023 has started well.
"While there are and always will be challenges, (Smurfit Kappa) has never been in better shape strategically, financially and operationally.
"We have put ourselves in a position with the steps that we have taken and continue to take, to deliver high-quality performance and to take advantage of the many opportunities we see around us."