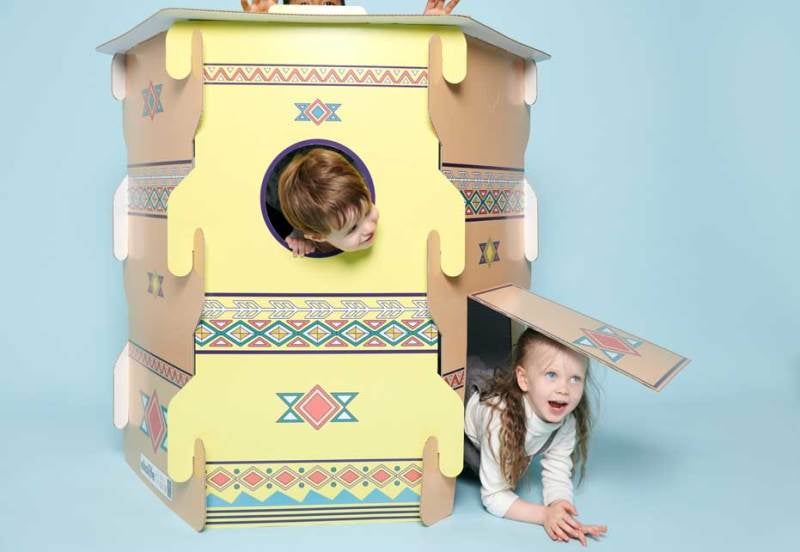 Corrugated packaging company Smurfit Kappa has launched a new range of sustainable paper-based toys.
Launching the new ekolife toy range is part of the packaging company's aim to apply its expertise and offer eco-friendly solutions that cover all aspects of life.
Compared to most other toys, the ekolife range is made from 100% recyclable, renewable and biodegradable cardboard.
The toys include planes, cars, jigsaws, build-your-own shops and castles, as well as canvases.
ekolife general manager Morgan Webster said: "The ekolife toys have been designed to encourage children to use their imaginations and enjoy unplugged, traditional play in an increasingly digital, solitary world.
"Many parents we speak to feel guilty about buying more toys when they already have an attic or garage full of broken or unwanted plastic items that cannot be recycled. ekolife toys are designed to provide active and creative fun, encourage group play and at the end of their life, to go into a green bin.
"This means that the toys will be recycled, leaving no trace behind, to become another product in the future, truly circular."
The toys are currently available for purchase on the ekolife website with delivery available to Europe.
Last month, Smurfit Kappa became one of the founding members of the Confederation of European Paper Industries (CEPI)-led 4evergreen forum.