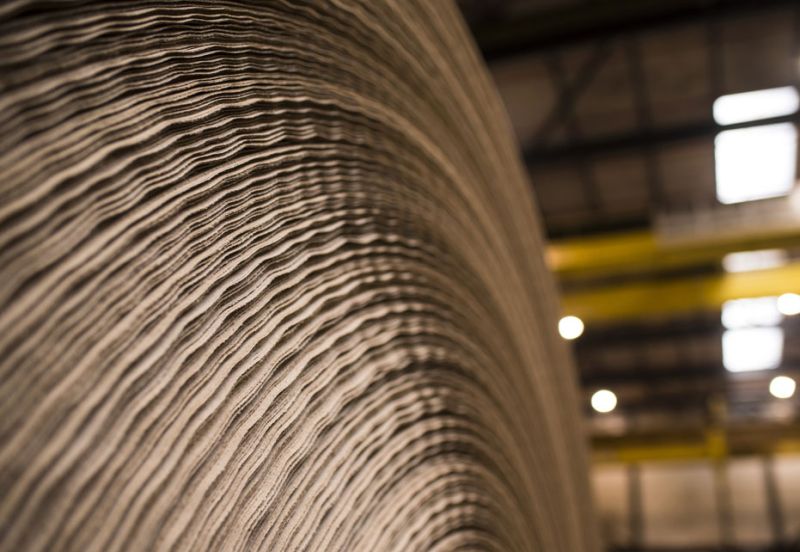 Ireland-based packaging company Smurfit Kappa is set to spend around $42.2m on its Hoya paper mill and board manufacturing plant in northwest Germany.
The company will replace the complete press section of the mill's PM2 paper machine, which produces both testliner and fluting packaging paper, with advanced technology.
This will increase the facility's production output by 70kt to 450kt a year while improving the efficiency of the manufacturing process and containerboard system.
Due to be operational in the first quarter of 2023, the upgraded machine will have an increased production speed of 1250m/min.
Smurfit Kappa Hoya Mill managing director Andreas Noss said: "This investment will make the PM2 a state-of-the-art lightweight paper machine that can meet our customers' changing needs.
"It will increase production speed and produce lightweight paper in the most efficient and sustainable way possible."
The Hoya site, which has been operating for more than 50 years and currently employs more than 300 people, will see its CO₂ emissions reduce by 5,500t a year.
This expenditure is part of an investment programme that started in 2011.
Smurfit Kappa Europe CEO Saverio Mayer said: "This investment will be the final and significant phase of a programme of sustained investment at our Hoya Mill that began more than a decade ago.
"Today's announcement underlines Smurfit Kappa's continued commitment to developments in leading-edge technology and our operations in Germany."
Last week, Smurfit Kappa announced plans to expand its Pruszkow packaging manufacturing facility in central Poland to double its production capacity.
The company will invest more than €25m ($29m) in the expansion project, which is expected to generate 25 new jobs. Construction is set to begin in July, with completion scheduled for next year.