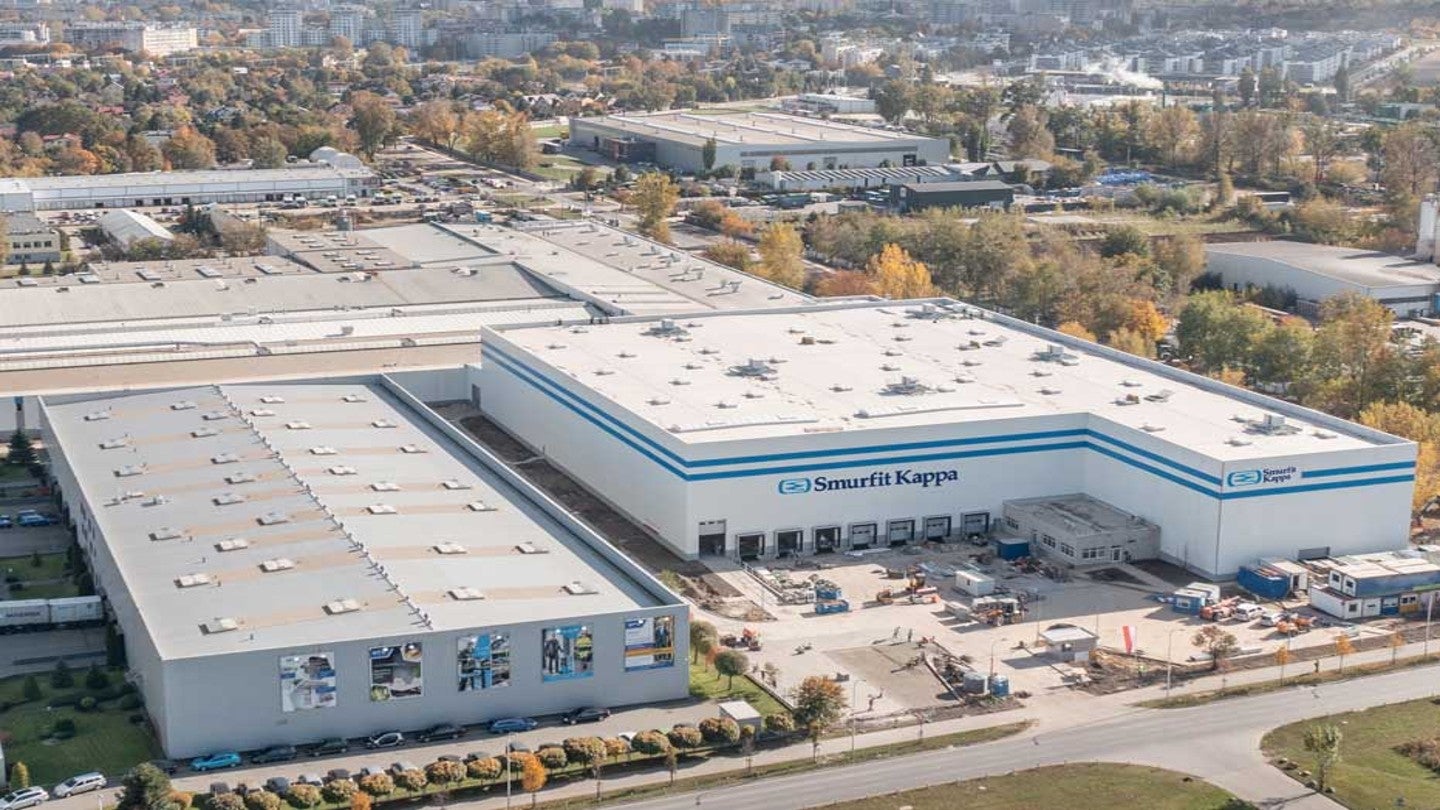 European corrugated packaging company Smurfit Kappa has announced the successful completion of an expansion project on its Pruszków corrugated manufacturing facility in Poland.
The latest milestone was marked by an official opening event. It was attended by Smurfit Kappa officials and its various customers.
Smurfit Kappa North-East Europe CEO Jacek Nieweglowski said: "We are delighted to officially unveil the new manufacturing plant here in Pruszków.
"This project took just over one year to complete and will enable us to continue to pursue our strategic goal of being the supplier of choice to our customers, particularly those looking for the most innovative and sustainable packaging solutions."
This expansion project commenced in April 2021 with an investment of approximately €40m.
Under this expansion effort, the Pruszków facility has received a new finished goods warehouse, which has the capacity to accommodate more than 12,000 pallets.
The 37,500m² extended facility has been installed with a variety of new ultra-modern converting machinery as well as a high-tech corrugator.
The new investment will now allow Smurfit Kappa to boost its annual production of boxes to around 500 million.
Smurfit Kappa Europe CEO Saverio Mayer said: "This significant investment marks our strategic commitment to our presence in Poland and in Eastern Europe.
"The Pruszków plant is integral to our business and has a talented and skilled workforce fully committed to delivering the best service to our customers."
The completion of the Pruszków expansion project, according to Smurfit Kappa, has further made this facility one of the largest and most high-tech packaging plants in Poland.
The plant is projected to create approximately 50 additional new employment roles that will eventually bring the overall job count at this Pruszków site to over 250.
The 50 new job roles will mainly serve the company's customer portfolio, which comprises some brands in the fast-moving consumer goods food and beverage businesses.
The new recruits will be responsible to handle Smurfit Kappa's international and local customers.