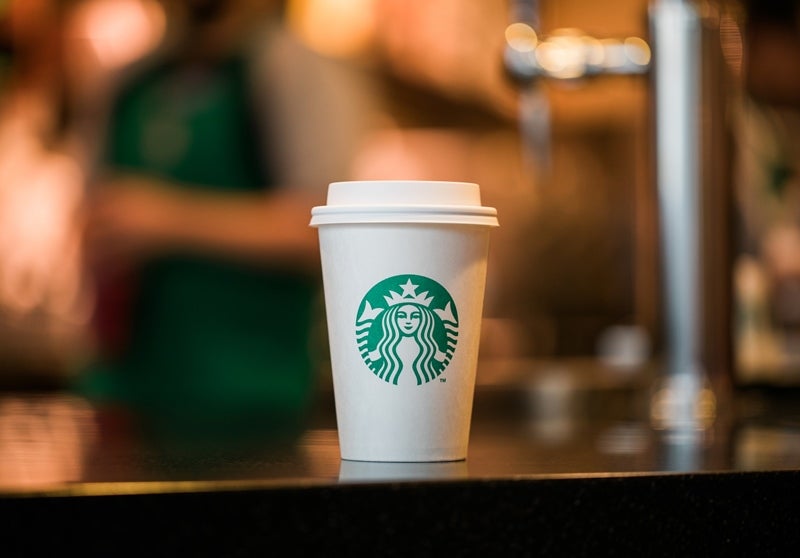 Global coffee chain Starbucks announced today that it has placed a temporary ban on reusable cups to try and prevent further spread of Covid-19 coronavirus outbreak.
The company said that drinks will now be served in paper cups but customers will still receive a 25p discount for bringing reusable cups. The existing 5p charge for paper cups will be suspended.
Starbucks introduced its reusable cup reward system to meet its environmental goals. The company sells a £1 reusable tumbler and a range of reusable cups.
Starbucks Europe spokesperson Robert Lynch said: "Out of an abundance of caution, we are pausing the use of personal cups or tumblers in our stores across the UK.
"However, we will continue to honour our 25p discount for anyone who brings in a personal cup.
"In addition, we are introducing increased cleaning measures for stores, as well as for all 'for here' ware – ceramic mugs, plates, etc."
Starbucks has also restricted business-related air travel and postponed meetings across offices in the US and China in response to the Covid-19 coronavirus outbreak.
In an open letter published Wednesday, Starbucks executive vice-president Rossann Williams said: "Our focus remains on two key priorities: Caring for the health and well-being of our partners and customers, and playing a constructive role in support local health officials and government leaders as they work to contain the virus."
Other UK coffee chains have not so far announced any plans to change policies regarding the use of reusable cups.
A Costa Coffee spokesperson said: "We have no plans to stop allowing the use of reusable cups in our stores but, like all retailers, we are monitoring the situation closely and are following government advice and guidance."