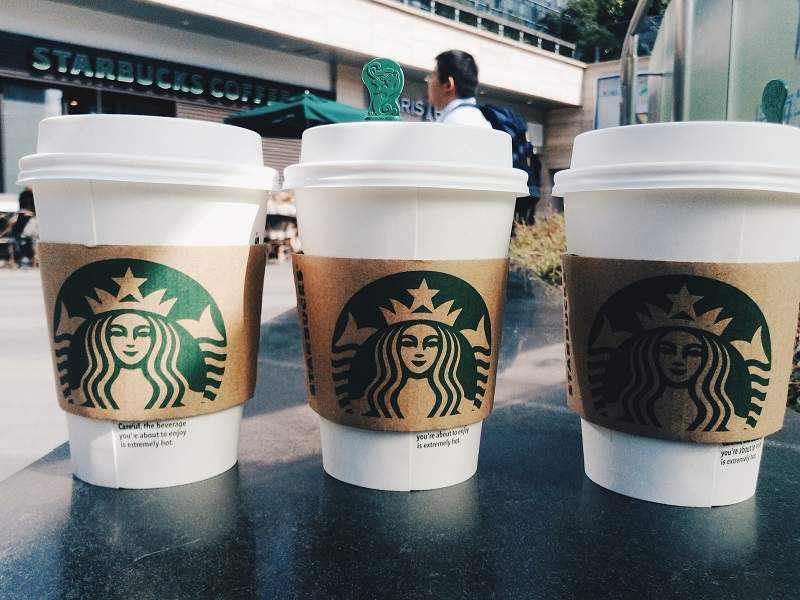 US coffee chain Starbucks has reported a 156.6% increase in consumption of reusable cups in selected London stores as a consequence of its 5p paper cup levy trial.
The company is currently testing the impact of a charge on disposable coffee cups over a three-month period in 35 stores across the City of London, West End and west London in a bid to tackle the ever-increasing plastic waste.
Now halfway through the process, Starbucks has seen a growth of over 150% in the number of customers who bring their reusable cups and redeem a 25p discount.
The coffee giant has recently revealed plans for another trial to take place in 54 stores in London and Manchester that will test alternatives to plastic straws, such as paper and biodegradable materials.
Recent figures from a Starbucks -commissioned report have shown that 48% of the people surveyed would be keen on carrying their own reusable cup, which would both save them money and reduce plastic waste.
Starbucks said the number of customers who did not purchase disposable coffee cups since the launch of the trial has risen to 5.9% in the designated stores, an increase of 2.2% compared to before the beginning of the trial. The company added that 8.4% of its morning customers use a reusable cup or tumbler.
Starbucks will donate the proceeds from the 5p charge to environmental charity and behaviour change experts Hubbub. The two companies will evaluate the final results of the trial in the coming months, in a bid to assess consumer behaviour and the impact of the trial on the environment.
Starbucks EMEA chief operating officer Jason Dunlop said: "We are encouraged by the initial results of our trial that show that by charging 5p and increasing communication on this issue, we can help to reduce paper cup use.
"Now those same customers can also help us to test innovative plastic straw alternatives, to further reduce our impact on the environment. We look forward to sharing the full report on this cup charge trial, in collaboration with Hubbub, with the wider industry as we work together to find sustainable solutions."