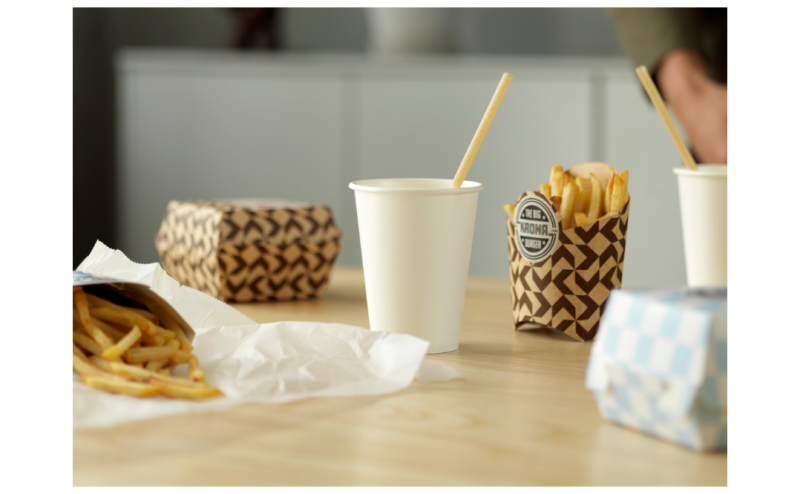 Renewable packaging solutions provider Stora Enso has launched new dispersion barrier materials for food packaging applications.
The company introduced the new barriers due to increasing demand for eco-friendly, recyclable materials that could be used as an alternative to plastic.
Called Aqua and Aqua+, the materials are fluorochemical-free and can be used in the production of paper cups and foodservice packaging.
Stora Enso Division Packaging Materials New Barrier Solutions Business head Ebba Mannheimer said: "The new barriers are aimed at retailers and brand owners who want to improve the recyclability of their food packaging to meet eco-conscious consumers' demands. The materials are suitable for paper cups, ice cream packaging and fast, frozen and dry food packaging."
The two solutions are treated with water-based dispersion technology that makes them grease-resistant.
The Aqua+ variant is also liquid-resistant, enabling optimal packaging performance.
Stora Enso said that two different baseboards with a dispersion barrier are available.
The natural brown kraft board CKB Nude Aqua can be used in fast food and dry food applications.
The Cupforma Natura Aqua+ board has dispersion barrier on one side for hot drinks and two sides barrier for cold drinks and ice cream packaging.
The materials can be printed and converted on existing machine lines.
In a separate development, Stora Enso and Sulapac have launched renewable and biodegradable straws to the market.
Last month, Stora Enso partnered with Finnish dairy product manufacturer Valio to introduce wood fibre-based reusable lids made from biocomposite material.