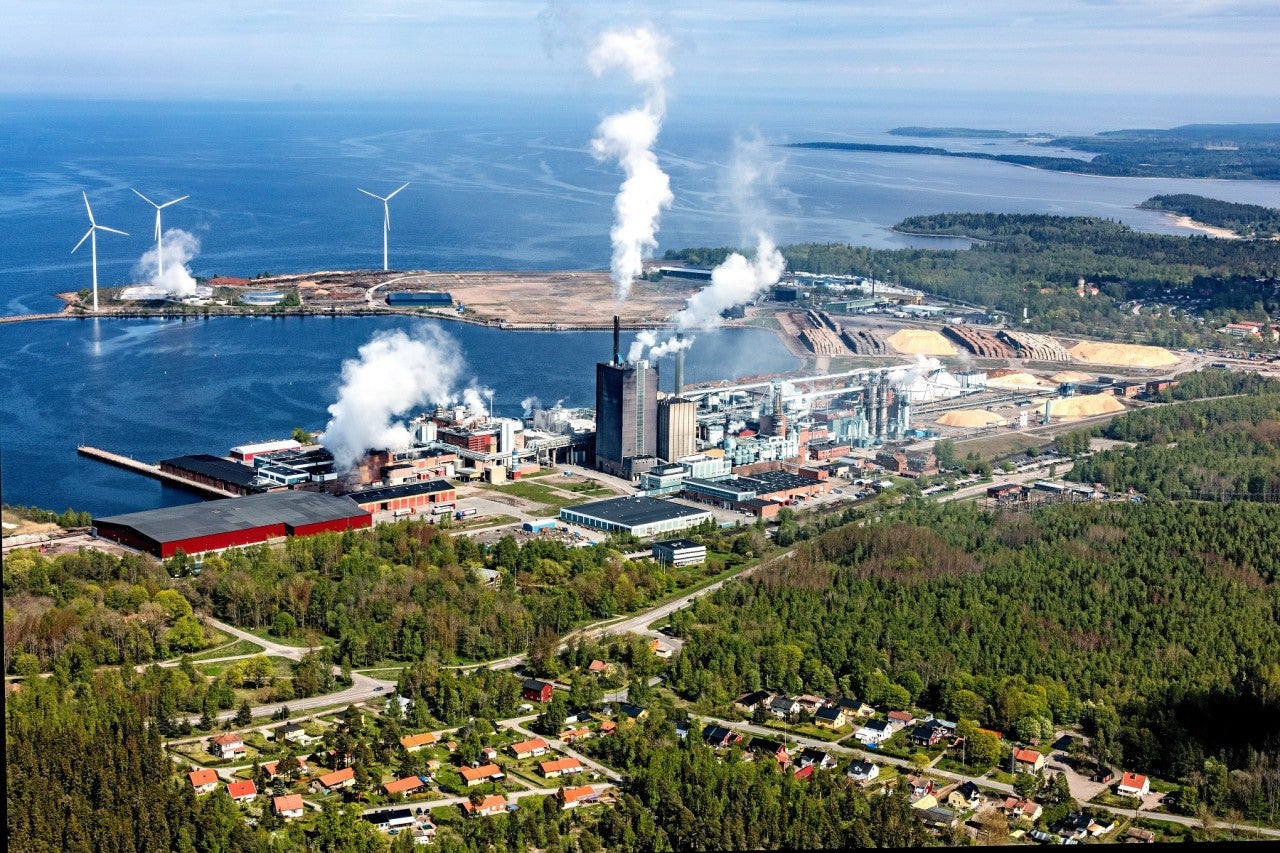 Finnish packaging company Stora Enso has made multiple investments in Europe to bolster its focus on specialised pulp grades.
The company invested €38m ($40.4m) in unbleached kraft pulp (UKP) production at its Enocell site in Finland, as well as €42m ($44.7m) to improve fluff pulp production at its facility in Skutskär, Sweden.
The investment in Stora Enso's Enocell site will allow it to produce UKP and Nordic Bleached Softwood Kraft pulp flexibly.
Reducing the facility's use of bleaching chemicals will reduce its carbon emissions by 20% for every tonne of UKP it produces, compared with the equivalent amount of bleached pulp produced.
The company expects the investment to close in the last quarter of 2024.
Stora Enso said its investment in its Skutskär site will strengthen its position as one of Europe's leading producers of fluff pulp.
The site will be equipped to meet the demand for specific roll sizes, improve work safety and increase its fluff pulp production.
The investment is expected to close in the second quarter of 2024.
Stora Enso expects the investments to address growing demand for non-bleached renewable packaging materials and hygiene products.
Both investments are inside the company's capital expenditure guidance.
Stora Enso Biomaterials division executive vice-president Johanna Hagelberg said: "Through optimising our pulp portfolio, we advance the more specialised pulp offering, while also improving production and sustainability performance.
"This will allow us to meet the rapidly growing demand for using unbleached and less bleached pulp in packaging and hygiene applications."
Stora Enso's Enocell site can produce up to 630,000t of softwood and hardwood pulp a year, while its facility in Skutskär has an annual capacity of 545,000t of fluff, softwood and hardwood pulps.
In September this year, the company began a feasibility study for the development of a formed fibre plant in Hylte, Sweden.