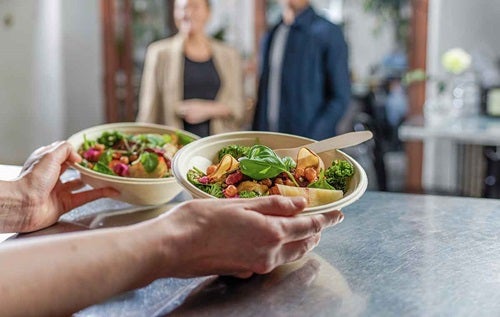 Pulp and paper manufacturer Stora Enso has partnered with wholesale company Tingstad to market its new food service take-away bowls.
Named as PureFiber, the packaging is designed to replace plastic on-the-go food packaging. It is free from plastic and PFAS.
Additionally, the product line enables nearly 75% lower carbon footprint compared to plastic or bagasse packaging materials.
Stora Enso formed fibre senior vice-president Sohrab Kazemahvazi said: "Consumers are looking for products designed for more eco-friendly lives.
"They want to minimise waste and their carbon footprint and reduce their use of plastic.
"The formed fibre products we are bringing to market are game changing in the sense that they help strong brands achieve their ambitions in sustainability and the circular economy."
Produced using natural wood fibres sourced from sustainably managed forests, Stora Enso manufactures the PureFiber products at its Hylte Mill in Sweden.
The company sells the products directly to brand owners and wholesalers.
Stora Enso plans to expand the PureFiber product range to other food and consumer goods applications.
Tingstad purchasing manager Johan Larsson said: "We strongly believe that PureFiber will play an important role in the market conversion from plastic to non-plastic food packaging.
"We are excited to bring a truly sustainable solution to the market together with Stora Enso."
In January this year, Stora Enso and Finnish dairy product manufacturer Valio revealed plans to introduce wood fibre-based reusable lids made from a biocomposite.