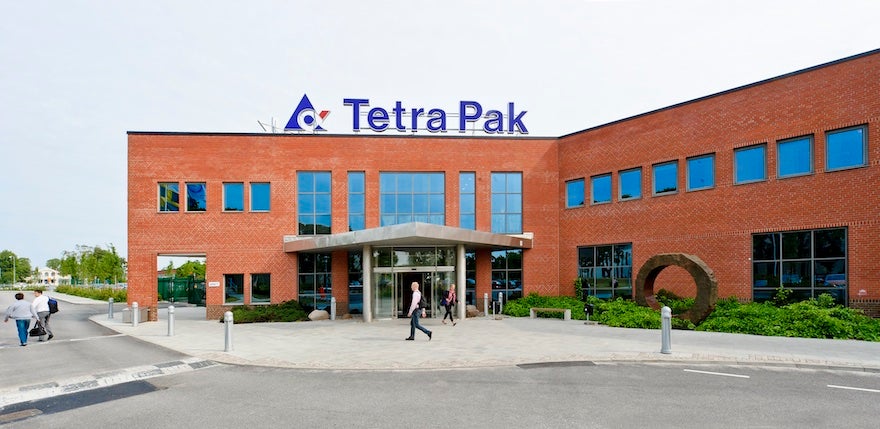 Understand the impact of the Ukraine conflict from a cross-sector perspective with the GlobalData Executive Briefing: Ukraine Conflict
---
Tetra Laval International (TLI) subsidiary Tetra Pak has decided to sell its Russian business, making it the latest packaging firm to exit from Russia amid its invasion of Ukraine.
The company said that it had been made to withdraw from the market due to the cumulative effects of the export restrictions placed on Russia, which had caused an unsustainable supply chain.
In a statement, Tetra Pak said: "Tetra Pak today announced that it will be exiting its remaining operations in Russia.
"This is due to the cumulative impact of the restrictions on exports to Russia leading to an unsustainable supply chain, as a result of which the company is left with no other option than to exit the country."
The announcement comes after Tetra Pak suspended all new investments and projects in Russia, confining its operations to essential food items only.
The aseptic carton manufacturer has agreed to sell its Russian business to local management, having been active in the country for 62 years.
This is intended to ensure continuity of business for its customers and reduce the impact on its employees in Russia.
Following the transaction, the company will not be affiliated with Tetra Pak, instead operating as an independent entity under a new name.
Tetra Pak added: "This marks the end of 62 years of Tetra Pak's presence in Russia.
"The company would like to thank its customers and partners for their valuable support, and its employees for their dedication and service throughout these years."
Tetra Pak is the latest company to exit from Russia since the start of its invasion of Ukraine.
Norway-based carton packaging and filling equipment supplier Elopak recently agreed to divest its Russian business to local management.
Paper and packaging firm Mondi also decided to sell its assets in Russia earlier this year.